Windows are one of the first things that are noticed in every home and thus people try to enhance the beauty of the windows with colorful and well-arranged curtains which in turn add style to their home. Although curtains are the preferred choice in many homes, people today have started looking for different options in the window treatment.
Another popular option is the use of window blinds as they give a simple yet modern look to a home. Blinds are more commonly used in offices but many homes have started to embrace them as they offer more benefits than an ordinary curtain.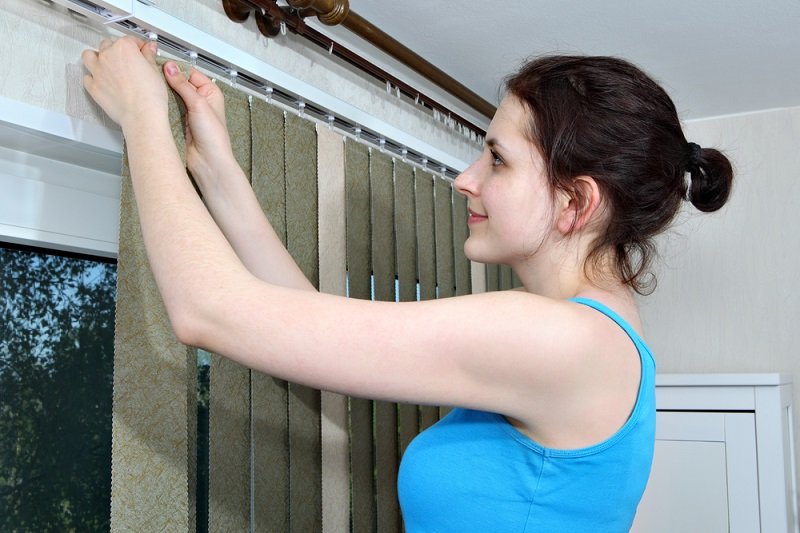 All About Blinds: 
One major benefit of blinds is that they are more effective in providing protection against heat and cold because they cover the entire window and thus act as a barrier to inclement weather. Blinds come in a variety of sizes, patterns, and functions; some even come with remote control, but unlike regular curtains, these need regular maintenance to ensure proper functionality. It is also important that these are handled carefully as there are a lot of moving parts.
When cleaning, care must be taken as a wrong move can damage the mechanism. In the long run, these blinds tend not to function properly and thus need to be repaired or replaced. In such cases, you can call someone who does Blind Repairs or you can do it yourself.
Tips for Blind Repairs: 
If you decide to repair it yourself, there are a number of factors you need to consider before honing in on the exact problem.
The first thing to do is to remove blinds from its brackets so that you can figure out the problem.
Before opening the assembly, do a thorough check to identify the exact problem. Most of the time the problem is minor and can be fixed right away without much effort. But there also might be major problems like a worn out or a broken part which could be causing the issue and thus require you to open up the assembly to replace it. Once the problem has been identified, you can go ahead with the necessary steps to repair it.
Blind Repairs require proper tools and sometimes certain parts of blinds need to be replaced. Fortunately, most of the distributors usually sell a repair kit for their products which can be ordered online through the distributor's websites or can be purchased at a local store. When buying these kits, make sure to purchase the right kit which has right tool to repair your blind. These kits usually come with instructions for some simple repairs and by just following these simple instructions you can fix your problem.
'Do it yourself' is an option, but only for those who have an overall idea of how to repair these blinds. So before you start off with Blind Repairs, make sure that you are qualified to do this job. As blinds are delicate, a wrong move can damage the entire assembly and you may end up needing to replace the entire blind. If you feel that you are not the right person for this repair, you can always go ahead and contact the nearest distributor in your area and he will, in turn, arrange for a professional to come and do it for you.
Some of Most Common Problems with Blinds are:
Problem tilting
Problem lowering
The slats are out of alignment.
Whether you decide to do Blind Repairs by yourself or get the help of a professional, make sure to handle it carefully. Proper caring for the blinds and cleaning them every once in a while will prevent any further repairs from happening and will ensure that your blinds last for a long time.