Saree is known as one of the most important traditional Indian clothing. However, these days, Indian ethnic wear is getting attention from all over the world, especially saree.
No doubt, girls look beautiful in every style of apparel such as jeans, skirts, saree and so on. However, things can be different for shirt girls when wearing a saree. Most of the short height girls/women has misconception that saree won't look good on them, it's only meant for tall girls. But that's not true!!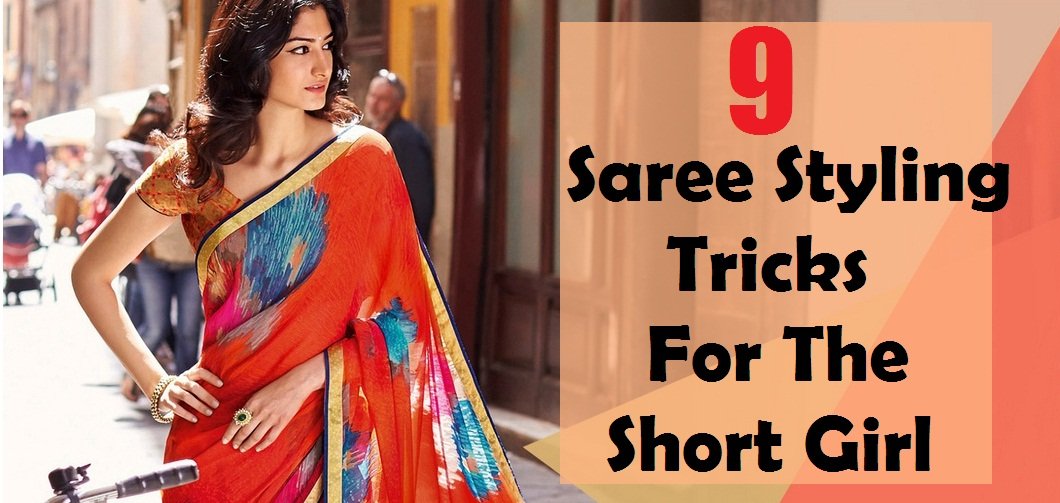 We all are aware that there is no miracle to increase your height, but with a couple of styling hacks and tips, short height girls in saree can look taller in a prettiest manner. A little change in your dressing sense can make adorable positive change.
Don't believe us; take a look at these 9 pro tips to wear saree for short height girls:
#1. Say Not To Heavy and Broad Borders
The broad border of saree gives visually a short height appearance. Don't make a mistake and choose a saree which has thin and lighter border. It enhances your height automatically and provides high preference to viewers.
#2. Selection of Right Heels
Yes, if you wish to wear a saree, then heels are must. Without heels, wearing a saree would be incomplete. Make sure that you are wearing the right pair of heels that would go along with the saree. It's possible that you are die-hard fan of wedges, but believe me; it won't look good on a chiffon sari. Experts recommend that you should select sleek heels instead of chunky ones.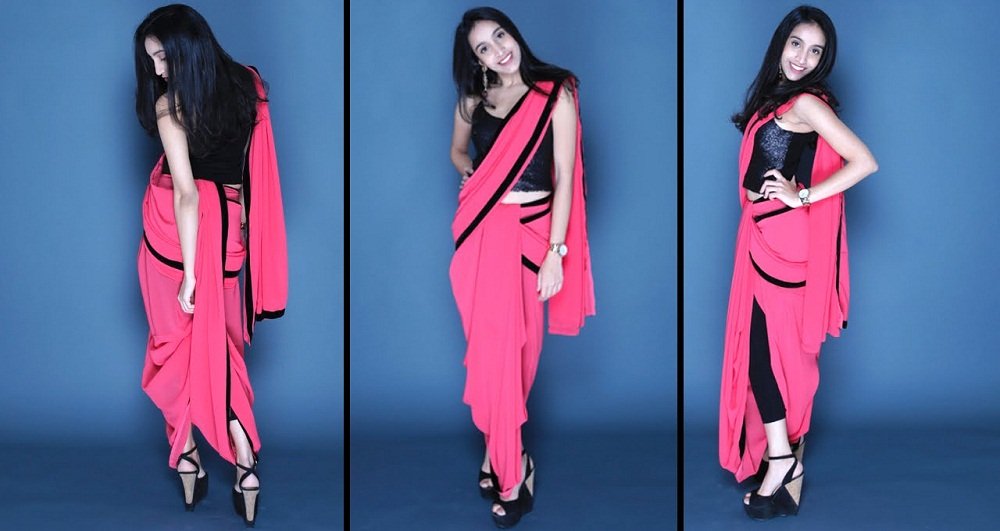 #3. Wear Jeans Underneath
A heavy petticoat shows lot of extra weight on body. It looks more bulky. Opt for a fitted one petticoat that sticks with your waist and it makes easy to bunch up under your sari. The shape of a sari only looks preferable through slim fitted petticoat or wearing jeans underneath. Yes, you heard it right. You can ditch your petticoat and opt for one of your favourite jeans; this will make you look slimmer and taller.
#4. Wear a Well-fitted Blouse
Wearing unfitted blouse looks messiness. Just make sure to keep the length of your blouse to medium (not too long or too short). Even avoid to wearing horizontal stripes blouse, because it will look broader on you. If you are not able to find the right one from your local shops, search for latest blouse design online. Maybe you can grab some good discounts when shopping online.
#5. Choose the Right Fabric
Choosing an accurate fabric with texture and material of cloth provides a rough idea about your looks. The lighter fabric will make you look taller and wrap on waist properly. And thick border makes you look little shorter and broader, avoid it.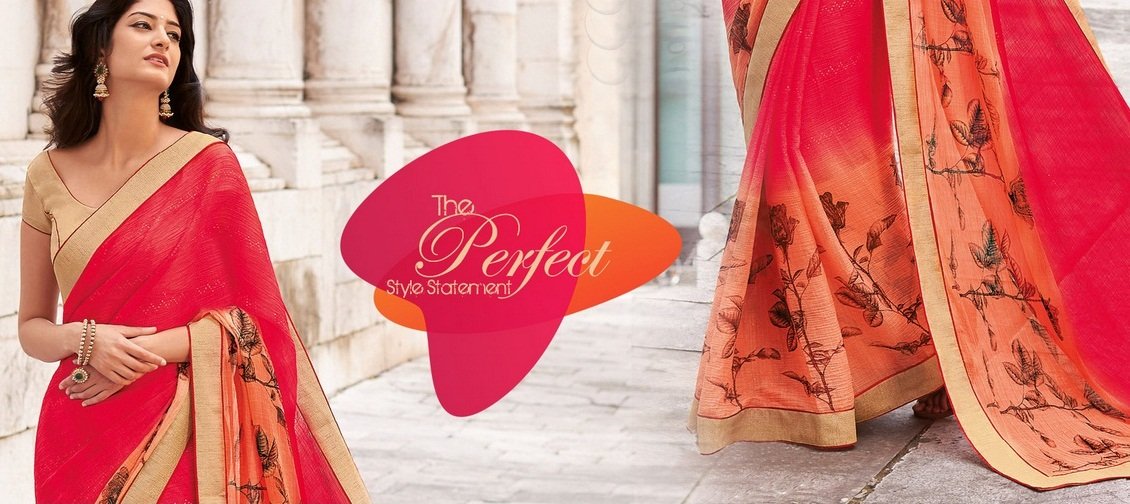 #6. Accessorize Right
Wearing too much jewellery isn't trendy anymore. Go light and wear statement pieces that would make you look beautiful and at the same-time taller. For e.g. you can wear long jewellery, it will help lengthen your edge. Similarly, avoid wearing all your jewelries like bangles, bracelets, earrings, rings at once.
#7. Right Hairstyle
Your hairstyle can make or break your appearance. You can't take chances with your hair style when you are wearing a saree. A right hairstyle such as high bun can make you look taller, slim and sexy.
#8. Pin it Right
You can never neglect the importance of pinning your saree. No matter what kind of saree you are wearing or the accessories you have added, if you are not pinning it right, you may end up looking messy. Learn to pin it right. Make your sari pleating small and fold neatly. Likewise, if you are letting your saree pallu fall, then don't keep it long if you want to look taller.
#9. Choose Black
Choosing black is an accurate combination to look more adorable with finishing. If you are fat and short then this should be your ultimate choice. You must agree that there is some sort of magic in wearing dark shade as it hides all your flaws and gives you a slimmer, taller and classy look.
Thanks for reading. Hope this article will help you to wear a saree in the best possible way. If you have any more ideas or suggestions to wear saree for short height girls, we are all ears.
Save
Save