Whilst most of us do not relish the thought of parading around with our underwear on show, this does not mean we don't want to wear something nice.
Although the vast majority of people will not be lucky enough to catch a glimpse of us in our smalls, what we wear under our clothes can influence the overall appearance of our outfits dramatically.
An ill-fitting bra and visible pant line are the nemesis of every woman's attire but nobody wants to spend a fortune investing in top of the range underwear. Considering the limited amount of material often used in their production, underwear does not always offer the best value for money.
Finding an item which provides support, accentuates our figure and doesn't cost the earth has therefore become a priority for the modern day shopper – but how can you bag an underwear bargain?
Hit The Sales
Whether you search for vouchers on websites or cruise around your local shopping centre on the lookout for promotional signs, sales are a great way to bag a bargain.
The best times to shop are at the change of seasons, where old stock will be sold off to make way for new arrivals. If shopping for bras, make sure you get yourself measured and try any bras on for size.
A cut-price bra is rendered redundant if it does not fit properly so never sacrifice comfort or support for the sake of a few pennies.
Buy Online
Online retailers often boast cheaper prices than physical stores. This is partly due to lower overheads (caused by lack of rental charges for the shop etc.) and can be invaluable for those after a bargain.
See Also: Why Ratings and Reviews For Online Shopping Stores are Important
Always check the returns policy on sites before proceeding to the checkout. Whilst most places accept returns on bras, hygiene reasons mean briefs or knickers that do not fit cannot be returned.
This means any bra and brief sets will typically be excluded from returns policies.
Make an Investment
When buying underwear, always think ahead and make an investment. All women like to wear matching sets but these can often be more expensive than basic items. Instead of forking out for these higher prices, shop smartly and invest in plain underwear which you can mix and match.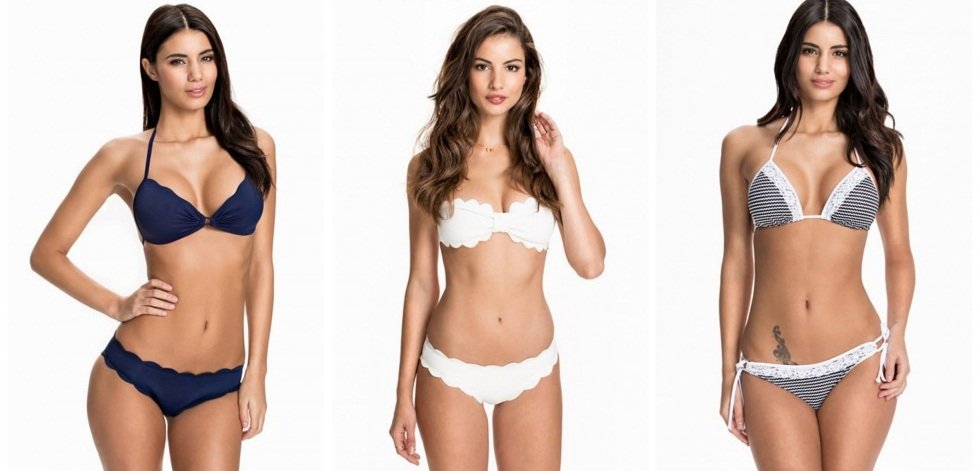 Stick with neutral colors – such as nude and black – and purchase a range of styles. This way your underwear will be more versatile, creating the illusion of having a matching set at all times!
Buy in Bulk
As with all things in life, buying bulk can often work out cheaper than investing in individual products. Most retailers sell underwear in multi-packs so keep an eye out for these.
As briefs will be non-returnable unless faulty it is important that you don't go too mad to begin with. Instead, buy a single item or one multipack to try on for size before returning and stocking up.
Another benefit of buying in bulk is that all of your underwear will be similar – and this means deciding what to wear each morning will be far easier!