Not sure what to get for the college student who already has everything? We've rounded up gift ideas that are sure to satisfy even the pickiest of college students, from luxury skincare to college cookbooks to portable chargers and beyond:
Coffee Maker
Ordering Starbucks every day (or multiple times a day) may be necessary to get through long classes, but it's also expensive — not to mention time-consuming to wait in line. Get the college student in your life a single-serve coffee maker with a slender profile that will easily fit on their desk. If they prefer iced coffee over hot, get them a cold brew pitcher that makes it easy to brew eight cups at time.
Luxury Skincare
If they're still sleeping in their makeup and using a $5 face scrub, it's time to help them upgrade their skincare routine. Choose from a variety of sets targeted to concerns common among college students, such as skincare for redness or acne. If your college student is blessed with clear skin, then focus on getting them quality basics like a facial cleanser and sunscreen instead.
Lap Desk
College students are known for working in their beds, but it's not exactly the most ergonomic setup. A lap desk will protect their legs from a hot laptop and also stop it from sliding all over the place. If you want to get fancy, get them a bedside laptop table that is designed to clamp onto the side of a bunk bed so they don't even have to rest their laptop in their lap.
Reading Pillow
Speaking of working in bed, a reading pillow is a must-have for any college student. These comfy wedge-shaped pillows feature plush arms and back support that will keep students comfortable during long study sessions or reading marathons. Many of them also feature built-in pockets or cup holders to keep their items organized while they study.
Portable Charger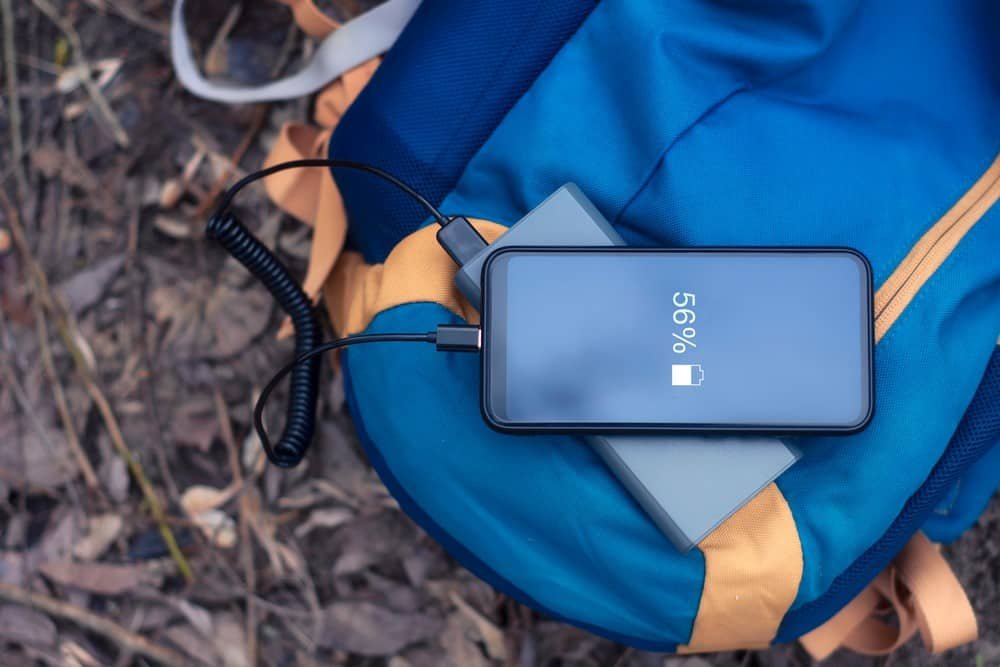 No library or dining hall has enough outlets for students, which is why portable chargers are a must-have for all students. Get them a charger that contains enough power to charge their phone or tablet at least a couple of times. Also include some extra charging cables so they will never have to worry about charging their phones again.
Phone or Tablet Stand
Another must-have tech accessory is a phone or tablet stand. These simple devices let students watch videos on their phone or read on their tablet without having to hold it in place. Many of these tech stands also fold flat when not in use, making them easy to stow away in a backpack or desk drawer.
Instant Camera
If your college student wants to capture the moment, but isn't super keen on social media, then consider getting them an instant camera. This throwback gift has been super popular the past couple of years since younger people love the novelty of getting a physical photo printed out immediately.
Bluetooth Speaker
Sure, you can stick a phone in a red Solo cup, but the sound will be so much better if you get them a dedicated Bluetooth speaker. These speakers come in all sizes and price points, from tiny portable models that are perfect for travel to small boomboxes that will liven up any big party. Their friends will thank you for it!
Plush Robe and Slippers
On the subject of luxurious selfcare, every college student deserves a plush robe and some matching slippers that they can wear to and from the showers. Choose a thick, plush robe in their favorite colors that will be easy to wash and dry in the dorm machines.
Sleeping Mask
Not all dorms allow you to put up curtains or other hardware, which is why sleeping masks are the next best thing. Sleeping eye masks shut out excess light, helping college students catch up on sleep even when it's bright outside. They're also perfect for long flights or car rides when they come home from breaks.
Stainless Steel Water Bottle
Having a quality water bottle on hand will encourage your college student to stay hydrated throughout the day. Choose a double-walled stainless steel water bottle, which will keep their beverages cool all day and also withstand any knocks and bumps. Choose a 24 oz. or 32 oz. model, whichever will fit into their backpack's pockets.
Essential Oil Diffuser
Most dorms don't allow candles because they're a fire hazard, which is why an essential oil diffuser makes the perfect present for a college student who loves scents. Look for a diffuser with an auto-off switch so you don't have to worry about them leaving it on all day while they have class. Make sure to also include a pack of essential oils in their favorite scents when you give them the diffuser!
Dustbuster
There might not be space for a full-fledged vacuum in their dorm room, but they can definitely fit a dustbuster underneath their bed. These handheld vacuums are perfect for vacuuming up spiked snacks, dust bunnies, and other small messes that occur during daily life at college.
College Cookbook
Whether your college student wants to be an aspiring chef or is just sick of dorm food, they will certainly appreciate a cookbook full of simple recipes that are tailored to the limits of dorm life. Offer to cook a couple of the recipes with them to help them get the hang of cooking before sending them back to school after the break.
We've only scratched the surface in terms of gift ideas for college students. What were some of your favorite gifts that you received during your college days? What great gifts have you recently given to the college student in your life? Let us know in the comments below!