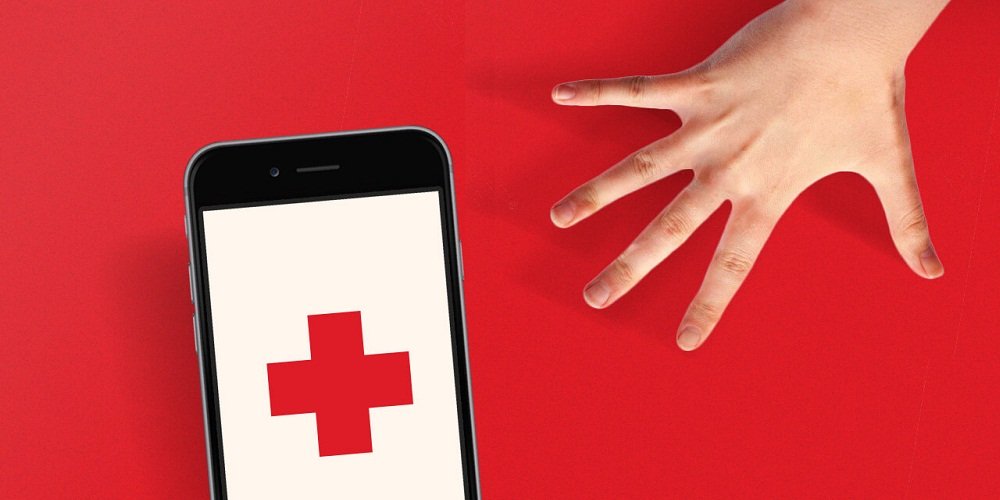 The images of the remains of Hurricane Matthew have left us heart-broken. These are the times we realise everything is unpredictable. Hence, we need to stay alert and prepared for any kind of adversity. There isn't much we can do when it is the act of God (or rather it should be called a result of the dreadful way we treat our environment). But we can at least brace ourselves so that we are better prepared for any kind of emergency.
When propelling out of an emergency becomes difficult, other means of communication come to the fore. Yes, the internet being the biggest one.
In this article, we don't just deal with natural disasters only; we will also see how to tackle emergencies we face in our day-to-day lives. Let us take a look at certain apps which could be handy in such desperate times. These apps could save your life.
1. Life360
This app creates a closed network group where the members can stay connected. It has the list of each group member's emergency contact, location details and maps. It even has several pre-typed lines which could be sent directly during an emergency. A user had testified how she used the app when she thought she was being followed. If you keep the notification on, it even gives auto-updates of the members without having to open the app. It is a free app available on Android and Windows phone.
2. mealTrain
This app is beneficial not just in the times of disaster, but also in daily life situations. Suppose one needs to provide food to an elderly, a student, a baby or anyone whose location is known. You can order meals choosing from various options from the meals for a 10-month old to a 90 or a 100 year old. It works on a pre-functional basis where you can buy meals in advance so that you don't have to struggle during the times of emergency.
This app has a tie-up with several food delivery services across the nation. It can also be used for students during exams, someone in the hospital or someone who is ill at home or even for elderly ones who cannot manage to prepare their own meals. It is a free app available on iPhone, Android and Blackberry.
3. Earthquake Alert
This emergency app provides all the information regarding earthquakes and has alerts directed from Geological Department. It even alerts the users about a probable quake. They are currently working on a segment where they can provide details of landslides too. It is a free app available on iPhone and Android.
4. Centres for Disease Control
Though it is a full-fledged app filled with laboratory findings, it has a special segment where it features all illness that brood post-disaster. It has details of their incubation, period, symptoms, presentation, lab findings, preventative and curative measures. There is also an option of disaster-wise list of illnesses. It is a very handy app during times of natural disasters. It is a free app available on iPhone, Android and Blackberry.
5. Storm Shield
It is an all-in-one which gives details of upcoming disasters like storms, heavy rainfall, cloudburst, tornado, hurricane and floods all across the world. It is a good weather app where you can feed your location and get timely updates regarding the weather and climate changes. It is available on iPhone and Android for $3.5.
6. Red Panic Button
This app has a denoted push button which sends an alert message to all your listed emergency contact numbers. Calling option is available too. The advantage here is you need not unlock your phone in order to push the Red Panic Button. You can include as many as 15 contact numbers in your emergency numbers' list.
A pregnant user had testified how the red panic button saved her life when she went into severe, painful labour before she passed out. It provides your location details to your list. You can even send customised message option or you can choose from the list of pre-typed lines. Available on Android for $5.
7. Disaster Alert app
This life saving app alerts you about occurrence of disaster anywhere in the world. It has a map feature where you can know the exact location of the incident. It even determines whether the incident was man-made or natural. It had the highest number of downloads among the emergency apps during Gaza bombings. It is a free app available on iPhone, Android and Blackberry.
8. Hurricane Tracker
This emergency alert app updates you about every hurricane that gets formed. It has specialized feature where one can get minute-to-minute update about the location, speed, strength and viability of the hurricane. This app is widely used by fishermen and the people living along the coastline. It has been announced as the best hurricane tracking app by CNN. Available on Android and iPhone for $6.
9. ICE Standard ER
This app is like a documented file of your personal information. It has special columns for details like blood group, allergies, past history, current medication and other medical information. It has the record of your personal information and emergency contact numbers.
This app becomes very useful when the user is unconscious or is in a state where he is unable to provide any information. It even has an option where it has a push button to communicate with your saved emergency contact numbers without having to unlock your phone. It costs $5.
10. Emergency Red Cross
The Red Cross Society works impeccably, especially during the time of disaster. This disaster alert app is a direct interface connection with Red Cross where it provides information about availability of Red Cross services in your locality. All you need to do is provide your contact information and location.
This app can be used to even track someone you know who needs help or is a victim of a disaster. There is also an auto-update feature where the app keeps giving you newsfeeds on the location you have entered. It is a free app available on iPhone and Android.
P.S.: Each of these apps has a detailed description of what to do before, during and after the disaster situation. For example, Earthquake Alert App has designed videos of how to protect yourself during an earthquake (like hiding under the table, running to open space or the rooftop, avoiding lifts, etc).
It is advised to scan through your downloaded app entirely so that you can be quick and will have to struggle less in case you need to use it during an emergency.
Wrap
While we don't even use majority of the apps on our phone, downloading these life saving apps instead, will surely help. A timely use of these apps prove to be boon not just for you, but also your loved ones or the people around you. It is always better to be prepared beforehand than regret later.
Author Bio: Jennifer Warren is a content maven associated with Goodfirms.co, a USA-based research and review platform for app development companies. She has been helping many small companies establish. She has more than 3 years of experience in extensive project research and has been associated with many websites. She is mainly focused on finding more ways to embed technology into daily life to make it more resourceful.