Solo travel for women comes with lots of joy as well as many challenges. It is an amazing experience to go when and where you want to go and make new friends, however, most women face many challenges that range from loneliness to safety and are major setback but it does not mean that it cannot be done.
Below are some tips to help women who wish to travel solo have an amazing experience during their trip.
1. Be Patient
It takes time to finally feel at ease with yourself when you are alone in a place that you are not familiar with. Be patient with yourself and you will eventually find your strength.
2. Pack Light
Only carry the stuff that you will need during your tour. Heavy luggage can be a big burden when walking across the streets.
3. Act & Dress like a Local
If you have to look like a local and not be taken for a tourist target, go with the flow. Dressing like a local isn't hard, just take a visual note of what others around you are wearing and follow suit. You'll feel like a tourist, but you'll look like a local.
4. Be Cautious
This is more recommended to young women traveling solo. Ensure that you are decently dressed or at least study the dressing code of the place you are traveling to avoid wearing some attires that are not allowed or are provocative.
5. Plan Your First Night Well
Book a place where you will spend your first night before you travel. This will prevent a situation of having to look for accommodation in a place where you are not familiar with. In case you are not satisfied with the place you booked, you can shift the next morning after resting.
See Also: Top 5 Apps That Can Help You Save Money When Travel
6. Use Street Smarts
Be self-reliant and well prepared. Today, technologies have made our life easier and more comfortable. Don't forget to download latest travel apps for quick routes and directions. Do carry cash, a map, a guidebook, and a phrase book.
Still, there are times when you may feel lost, don't worry and seek out another women or family for help. You can also ask for help by visiting any nearby stores or restaurant for directions.
7. Don't Trust People Too Quickly
The most important one. When you are traveling solo to a new place or destination, you want to join groups or want to interact with another traveler. Sometimes, these people can turn into your best friends ever.
However, its not always the same. Yes, don't trust anyone that easily. World is full of con artists and people have mastered befriending travelers for their own agendas.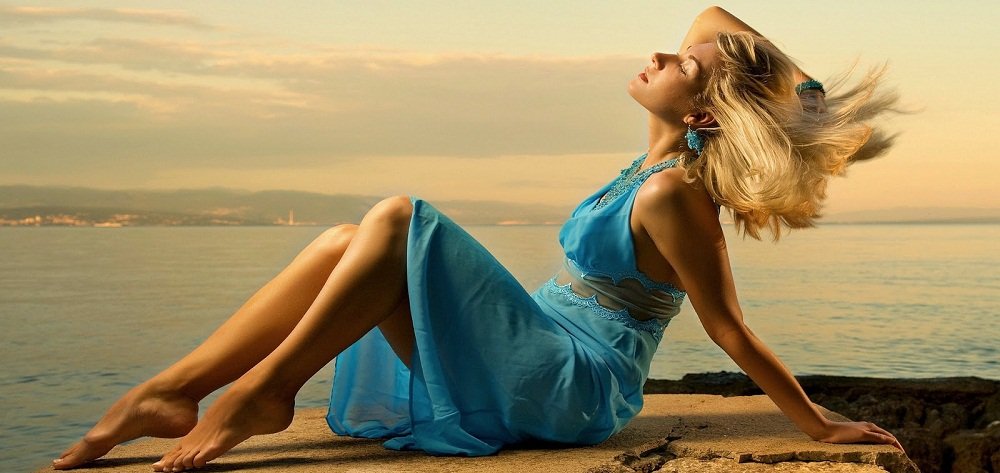 8. Carry a Secure Purse
A purse that can be worn around your neck is more secure than one that you carry under your armpit. Also, to be safe ensure that you lock the bag that has your stuff.
Must Read: How To Stay Healthy During Trips and Travels
9. Check in Regularly
Social Networking – Ladies, this is the best thing to do when traveling solo. Do check-in from your hotel or any new location, upload some photos or videos. By doing this, you are letting your family and friends know of your whereabouts. Also, they will be assured that you are safe and happy 🙂
10. Wear Comfortable Shoes
Avoid the high heel, they can ruin your trip with sore feet. Choose comfortable shoes that you can even run when wearing.
11. Watch Your Drinking
You won't heard this tip much often. When traveling solo, especially ladies, drinking too much alcohol can easily make you a target. Hence, make sure that you are not drinking too much alcohol and have all your senses active.
12. Pamper Yourself
A manicure, massage, pedicure and a cold drink will help you relax when on your trip. Also walk often to be able to meet with new people as this is the core reason of travelling.
13. Carry Travel Gadgets
Wow, you are at the destination, the place you have been dreaming off. Want to take a selfie, you take out your smartphone, but don't have the battery in your smartphone? I am sure that you don't want to feel the same. Hence, carry some latest travel gadgets like power bank, waterproof case for your smartphone, so that it can survive in waterfalls.
14. Make it a Memorable One
Last but not least. Make sure that your trip is memorable one. Have fun, enjoy the beaches, laugh a lot, have some great pictures to make this one a memorable for your life.
Friends, these are the top 14 traveling tips for solo women, which I can think as of now. Will add some more later, if needed.
Thanks for reading. If you think that this tips are helpful. Please do share it with your social fans and followers. Maybe, they are planning to travel solo and this tips could be of some help.
Save