Success in the construction industry takes many hours of study, work, and experience. These top 10 construction courses will increase your skills and knowledge, making you a vital asset in the construction industry.
Bridgit will give you a picture of what courses to do to work in the construction industry. For more information and professional assistance, visit https://gobridgit.com/blog/complete-guide-to-construction-job-titles-and-descriptions.
Architecture
The genesis of a building is in its plans and design. And who is responsible for this? You already know the answer, the architect. Architecture is a course that takes brains, creativity, hard work, passion, and dedication.
Some of the best architecture courses in 2021:
The Architectural Imagination by Harvard University (edX)
Frank Gehry Teaches Design and Architecture (Master Class)
Making Architecture by IE School of Architecture and Design (Coursera)
Free Architecture Courses (LinkedIn Learning)
Online Architecture and Classes (Udemy)
These courses introduce you to the world of architecture, giving you the essential architectural concepts, software, and tools. You can access them online.
Construction Management
A construction project cannot go smoothly without supervision and site management. This is where a good course in construction management comes in.
Construction management trains you on how to manage and control all components of the construction process. In addition, it gives you the skills and knowledge about managing construction resources like money, workforce, machinery, materials, and work methods.
Some of the best construction management courses include:
Construction Management Certification by Columbia University (Coursera)
Construction Project Management (Columbia Engineering Executive Education)
Construction Finance (Columbia University, online)
Construction Finance Management (London Business School)
Construction Engineering and Management MasterTrack Degree (Coursera)
At the end of this building and construction course, you can oversee the successful completion of a construction project.
Construction Engineering
Construction Engineers birth the design structure that architects make. They follow the plans and designs of the architects and, at times, design the actual system. They are responsible for all the shapes and curves of buildings, dams, towers, bridges, etc.
They also ensure that all buildings (complex or otherwise) stand the test of time. They consider all the materials used in construction, their proportions, and their strength/ability to carry or withstand different loads.
Best courses for Construction Engineering
Autodesk Certified Professional: AutoCAD for Drafting Exam Prep and Design (Coursera)
MATLAB Programming for Engineers and Scientists (Vanderbilt University)
BIM Applications for Engineers (National Taiwan University)
Construction Scheduling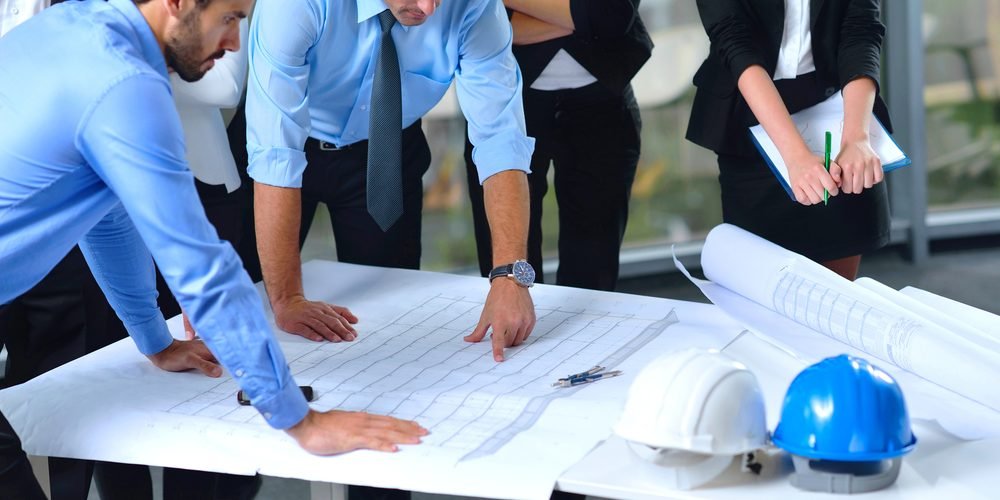 Proper scheduling is needed to complete a project on time. A course in Construction Scheduling equips the individual with the knowledge and skills to efficiently manage time and resources.
A construction scheduler plans or creates a timetable for the duration of the project. You allocate a specific time frame to all project milestones and ensure that all necessary resources are available.
Some of the Best Construction Scheduling courses include:
Project scheduling with CPM by ProjectED M. Skillshare Course
Planning and Scheduling (Udemy)
Quantity Surveying
A course in quantity surveying makes you a cost expert. Your role is to ensure that the project's actual total cost doesn't exceed the projected or estimated cost. To achieve this, you monitor the cost of every aspect of the construction process to ensure that the budget is strictly followed.
A quantity surveyor also uses his expertise to reduce building costs to save money.
Some of the best Quantity Surveying courses include:
Construction Cost Estimating and Cost Control Columbia University (Coursera)
Quantity Surveying Building Estimation with Card and Excel (Udemy)
Certificate in Quantity Surveying Practice (RICS)
Quantity Surveying and Estimation for Road and Highways (Udemy)
Quantity Surveyor Certification (Brainmeasures)
Quantity Surveying, Cost Estimation AND Bill of Quantities (Udemy)
Building Service Engineering Courses
Courses in building service engineering equip you with the knowledge and skills to design, install, operate and monitor the technical services in buildings.
They influence the architectural design of the building, especially concerning the facades, indoor environment, and energy efficiency. Building Service Engineering ensures a comfortable, safe environment and atmosphere.
The best courses in Building Service Engineering include:
Electrical engineering
Electrical Engineering courses (Coursera)
Training in Electrical engineering (360 Training)
Top Electrical Engineering Courses (edX)
Online Electrical Training Courses (TPC Training)
Online Electrician Training (Penn Foster)
Mechanical engineering
Mechanical Engineering Courses (Coursera)
Mechanical Engineering Courses (edX and Udemy)
Mechanical Engineering (MIT Open Courseware)
Façade engineering
HVAC and refrigeration systems
Lighting
Sustainable and renewable energy
Public health
Courses on Sustainable Construction
These courses improve your understanding of sustainable or green construction and development. You learn how to put up buildings that do not compromise the future generations.
Top courses on sustainable construction include:
Sustainable Construction and Development (Futurelearn.com)
Online Renewable Energy and Green Building Entrepreneurship Duke University Coursera
Sustainable Building Design (edX)
Getting certificates in green building qualifies you to take part in green construction projects.
Materials Science
This course makes you an expert in various building materials. Such materials include metal, cement, glass, minerals, cement or mortar, plastics, polymers, ceramics, and so on.
You can offer advice on the best materials to use on different construction projects. For example, you can classify what is needed in the foundation stage, the wall stage, the ceiling, and the storied building. Material specialists source, test, and get the right materials for a construction project.
Some of the best courses in Material Science include:
Material Science and Engineering (MIT OpenCourseWare)
Top Material Science Courses (Coursera)
Materials Science (edX)
Wood Science: Beyond building (West Virginia University) (courser)
Welding
A course in welding helps you become a certified welder. You gain skills in pipe fitting, cutting, and joining metal structures. With a good welding course, you become proficient in putting up solid metal structures.
These are some of the institutions that offer welding courses.
Hobart Institute of Welding Technology
Albany Technical College
Ashland Community and Technical College
Tulsa Welding School
American Welding Society (online)
Elite Welding Academy
These institutions offer advanced in-person instruction and career support.
Bricklaying 
A bricklayer lays bricks, reads or interprets blueprints, builds houses, repairs walls, restores homes, refurbishes decorative stonework, and so on. The bricklaying course increases the professionalism and skills of a bricklayer.
These are some of the best institutions that offer Bricklaying courses:
Metropolitan Community College- PEN Valley
Cuyahoga Community College
New Brunswick Community College, Canada (online or distance learning)
Bricklayer Apprenticeship (fully blended) by Southern Alberta Institute of Technology
You can also get certification as an apprentice of a local labor organization.
Note: There are many more home construction courses for all construction job roles—for example, plumbing, demolition, stonemasonry, scaffolding, carpentry, wall, and floor work.
Conclusion
All these courses improve efficiency in construction. They add more in-depth knowledge about a particular aspect of construction that helps you to work better.