No matter what type of long term relationship you are in (dating or married, children or no children), you must never forget the importance of the ever often sought after "date night". Date night is about relaxing, leaving behind some stress, having fun, enjoying life, and being with your partner; all of this is healthy for a relationship. In this blog entry, I offer 20 great date ideas. Ready, set, have fun; try the whole list.
1. Let Him Indulge You
Ladies, let the man in your relationship indulge you. He should plan an evening of all your favorite indulgences: flowers, foods, activities, etc. He should light some candles, open the windows if it's nice outside. A hot bath with scented oils is always welcome in any relationship, especially after a tough day.
2. Go Dancing or Take Dancing Lessons
In many relationships today, going out dancing is a date idea of the past. Many people often go out dancing with their friends of the same sex, and usually they are single, not in a relationship. Take dancing lessons; I suggest salsa dancing to spice up your relationship. Salsa's origins are Cuba and Puerto Rico; it's a street dance, so it's very casual and fun. Instead of "dancing" around in your relationship; take dancing lessons. Once you learn how to dance, you can have your own private dance party at home!
Must Read: Bad Dates – How to Choose the Right Guy
3. Sweet, Sweet Love
Share some sweets with your sweet and your relationship will get that happy feeling. Plan a date night and beforehand you and your partner in your relationship can shop for some chocolates, truffles, chocolate dipped fruits, or any other sweets you desire. Chocolate contains various components that are linked to "aphrodisiac" effects. They help your body to make seratonin which is that feeling of elation you have in a relationship when you love someone. Help your relationship achieve some "internal bliss", even if only temporary and grab some chocolate.
4. Instant Oasis
Bring some romance to your relationship by transforming your living room into a comfy oasis. Picture this: soft blankets, scented candles or incense, fresh flowers, massage oils, your favorite wine or champagne, whatever foods you like, music, and the object of your desire. Heighten your senses and taken your relationship higher with this date idea.
5. Take in a Movie
There's something about the movie theater: darkness, popcorn, candy, slushies, a good film (if you pick the right one) and the two of you holding hands and deepening your relationship with each passing minute.
6. Weekend Getaway
A lot of times you need to break up the daily grind that your relationship no doubt endures. A change of scenery, even if only for the weekend, can make all the difference in continuing forward with your relationship. Pick a favorite spot you've both been or been wanting to go to. The getaway will give your relationship some new perspective and provide needed alone time for the two of you.
7. Get Closer to the Water
Yes, I do know that some people get sea sick, so if being on a boat or ship gets you queasy, make a trip to the beach or the seashore. You may think of watching the sun rise, the beauty is breathtaking and it could take your relationship to a new level.
8. A Home Cooked Meal
There is nothing better than the meal you cook for yourself. One better is the meal two people that are in a relationship cook together. It is great when you are so comfortable in a relationship that you can share a kitchen and cook a meal together. To sit down and enjoy a meal together that you created will be a particularly pleasing experience for your relationship.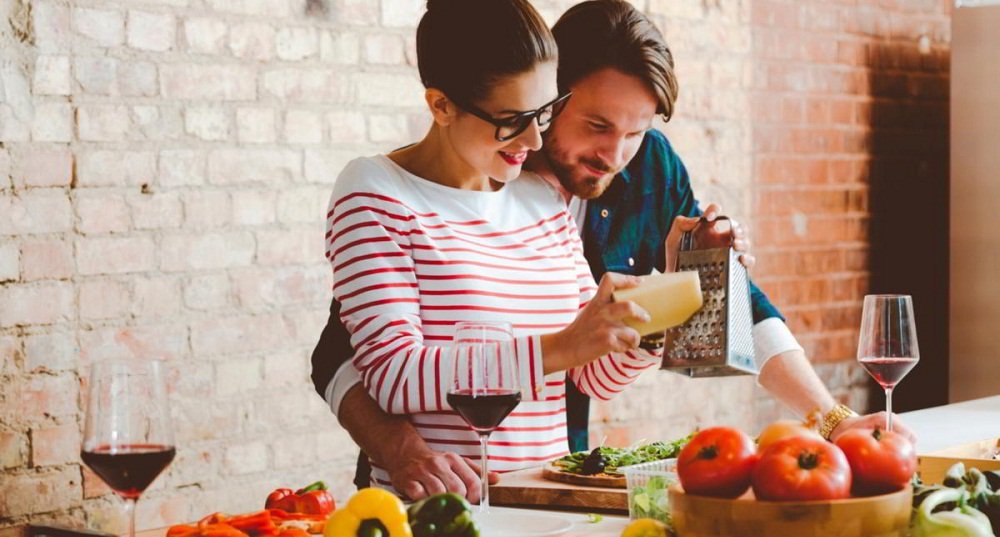 9. Spa Time
One of the best destressors for your relationship is to invest in a couple's massage. Massages are an ideal way to relax your body, clear it of toxins, and become more in touch with your body.
10. You are a Poet
We are all budding poets, especially when the inspiration is the special someone we are in a relationship with. Choose comfortable spots to write your poems about one another and then exchange poems. You will grow closer in your relationship as a result of being able to share your innermost feelings with one another.
Also See: 6 Modern Ways to Make Your Relationship Work
11. Add Some European Flair to your Plans
Rent some awesome European cars like BMW or Audi so you can drive around in style. Couples in a long term relationship should treat themselves every once and a while. Since you know one another so well in your relationship, choose your favorite European faire: French bistro, Spanish tapas, or Italian ristorante.
12. Relive Your First Date
Take things back to the beginning of your relationship. Think about when you first met; what attracted you to one another and the things that made you decide to embark on a relationship together. You have come a long way since then; you have had many "dates", most likely you're in a long term relationship together. Relive your first date as best you can keeping all those things about your relationship in mind.
13. Raw Passion
This is something I didn't know before I read about it: taking a trip to a raw bar may be just what your relationship is craving. Studies prove that the amino acids found in raw clams, oysters, and mussels have the potential to raise sexual hormone levels raising the passion levels in your relationship.
14. Relationship Reading
Find a comfy spot where the two of you can curl up together and read. Sounds boring right? Wrong! Read a love story, a book of poetry, a play, a relationship advice book. Want to spice things up in your relationship? Read some kama sutra together. Center some at home "dates" around reading together. Who knows how much you will learn about your relationship by learning about another relationship.
15. Dress to Kill
Recall the best times you've had in your relationship. Many women will agree that being "dressed to kill" has a lot to do with these successful moments throughout a relationship. Whether it be your little black dress or a t-shirt and jeans, always strive to look your best no matter what your budget is. Looking good translates to feeling good and your relationship will reap the benefits.
16. Give Your Partner an Electronic Spark
Either the day before or the day of your plans send a sweet email or e-card before your date telling your partner how you are looking forward to it, etc. This small, yet thoughtful act will show how much you care about your relationship and how much you appreciate them as a partner in your relationship.
17. His and Hers
Pamper your partner, it's healthy for your relationship. On a "his" night, the woman is in charge of planning a date for the man in the relationship. On a "hers" night, the man is in charge of planning a night for the woman in the relationship. Take turns having his and hers dates.
18. Teenage Dream
Sooner or later, we all get to that point in our lives where we wish we could go back to being teenagers. Allow your relationship to experience that once again, choose your favorite fast food restaurant and find a drive in movie theater.
19. Private Cocktail Party
Choose a drink recipe from a bartending book and pick up the ingredients. Make a night of it, plan a menu around your drink of choice (ordering in is acceptable as well). A private cocktail part is a fun and fairly inexpensive relationship activity.
20. Picnic Anyone?
There's nothing like retreating to nature and surrounding yourselves with the beauty of green grass, trees, flowers, and one another's company. A picnic is the perfect way to be outdoors with a blanket on the ground, some good food, and quality time together for your relationship.
What is a great date idea you have used in your relationship?
Save
Save