Speakers have always remained the life of a party for decades since they came into the market. They have been through numerous improvements and modifications with the time. Due to the recent revolution in technology, portability has become a significant factor in speakers. If you look at the recent trends, you can easily notice the high consumption of lightweight electronic products and speakers are definitely one of them.
Let's have a look at some of the best portable speakers of 2017.
#1. UE BOOM 2
UE speakers have won the hearts of their customers in a slow and steady way by introducing innovative updates from time to time. This product has been a major evolution in design from time to time. Features like sound enhancing and water resistance have added more value to this device.
Unlike other speakers, manufacturers have definitely made sure that you get what you pay for here. The Bluetooth speaker is better than its old versions and the sound can be increased to a louder extent Its practical features make our life easier enough to make these speakers the part of our life. If you prefer the stereo output from your speakers, you've got it in this one because it can easily be joined with a second speaker. If that wasn't enough, the battery has a long life of 15 hours to give you more freedom.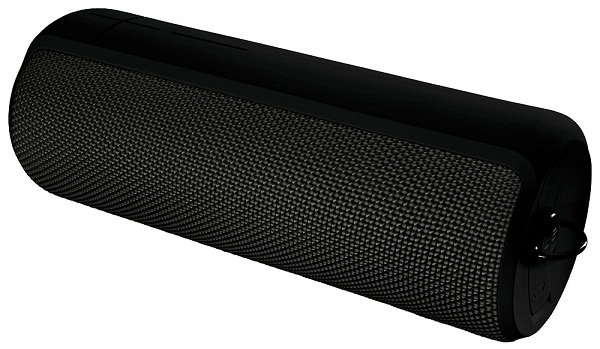 PROS –
Durability is the key of major selling points of this speaker.
It is also shock, stain and water resistant as well so you don't need to take extra care while enjoying music
CONS –
Everything in the world comes with a price and this device is not an exception as well.
Although it's packed with features but it makes you think whether it's are worth paying hundreds of dollars.
#2. UE Megaboom
This product can perform well at almost any location. It has got the most flexible Bluetooth facility along with bigger size and better bass sound than its competitive speakers. You certainly get more than you expect in this criterion so music lovers will definitely be happy with it. Not only it's waterproof, but it also scores high in battery life and Bluetooth range so consumer satisfaction is promised. In addition, it's water resistant and facilitates you with a longer battery life.
PROS –
This larger size compact device has shown a high improvement in sound quality.
The sound can be played up to a louder extent and bass is richer.
CONS –
Even after charging such a high price, the manufacturers don't facilitate you with a case.
#3. Bose Sound Touch 10
Be it your cell phone or your favorite radio stations, this compact product can connect with almost anything. The flexibility and sound quality of BOSE are the prominent reasons behind the popularity of its speakers. The overall sound is also far better than the other speakers of its range. The shortcut buttons in these products are very handy. The Bluetooth capability of this device is outstanding. It is definitely more powerful than its appearance.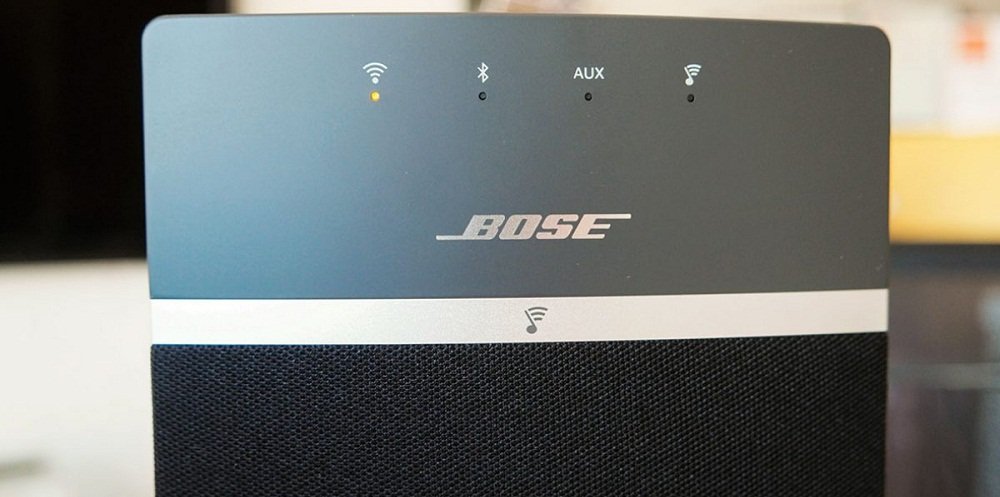 PROS –
The Wi-Fi connectivity of this compact speaker is faultless.
The quality of bass is exceptional and the operations of the app are very easy to grasp.
CONS –
It's not for all types of music.
If you increase volume in few genres, the music starts to sound rough.
#4. JBL Pulse 2
Over the years, this brand has developed a certain amount of trust in its users and mediocrity cannot be expected by any of its speakers. But this time, they have made their consumers happier by improving the quality of LED light and sound. This compact Bluetooth device is capable enough to easily stand out from its competitors. The sound is stronger than its size and the improved integration of the light show is a bonus and much better from its earlier version. Not all speakers have this feature.
PROS –
The device is splash resistant and the Bluetooth facility is very smooth.
The inbuilt battery can last up to 10 hours on a single charge.
CONS –
It doesn't facilitate you with a case and the battery life will be reduced by 5 hours if the light show is on.
#5. JBL Charge 2
As the name highlights, this device can be a charging backup of your cell phone. It takes you music experience to another level by playing all genres of sounds equally well. Not only that, but its Bluetooth range and connectivity are high-class as well. The battery life is good and unlike other speakers, it increases even more by being an external charger for your compact devices.
PROS –
A smartly built compact water resistant Bluetooth speaker that ensures the satisfaction of all the music lovers.
The inbuilt speakers can play very loud and clear.
CONS –
The ports stay exposed to water so you have to be careful even though the speaker is water resistant.
Conclusion
One man's trash is another man's treasure so declaring a single product as the best one would be a very strong statement. But for an average consumer who wants the ideal balance between features including the budget as well, JBL Pulse 2 would be recommendable. Especially if you are a first time user because it facilitates you with everything that you would expect from a portable speaker.
Smooth sound and Bluetooth, splash resistance, longer battery life and a light show to make it the life of a party. You'll have to try hard to criticize this device so unless your demands are very specific, you should go for this one. Hope this brief overview helped you in some way, have a nice day and happy listening.
[author] [author_image timthumb='on'][/author_image] [author_info]Author Bio : I'm Alex Frank who has worked sound technology industry for 10 years now. Today, I am an affiliate blogger who likes to educate my audience more about sound technology. Visit to https://www.musicinstrumentscenter.com/ to find all information about music that you need.[/author_info] [/author]
Save
Save
Save