France is the world's fifth-largest economy and fourth most popular study abroad destination for international students. It is a beautiful country with a long history of higher studies located in Western Europe occupying a geographically diverse area from the Mediterranean Sea to the North Sea and the English Channel.
The country of France is an astounding natural beauty waiting for you to explore. Culturally speaking, France has an artistically, philosophically and scientifically rich tradition being one of the major centres for culture, cuisine and literature.
All Of This Testifying For Why You Should Study Abroad In France!
Majority speak their own language in France but it makes a much easier time with studies and everyday life for international students who are fluent in French. France has dramatically reduced its tuition fees compared to other leading study abroad destinations making study abroad in France a more economically viable option for international students.
Must Read: Top Ten Tips For International Students in UK
With 83 public universities and all funded by the national government France offers excellent education at a very affordable price to all the students, domestic or international. France is particularly a good study abroad option for those wanting to study business related subjects and a hub for international business and management education owing to lots of its business schools in the global rankings. Out of all Top universities in France, 20 are recognized and ranked by QS in the Top 500 Universities in the World. Four are well known in the Top 100 in the World which includes INSEAD, University of Paris, University of Strasbourg, École Normale Supérieure, Paris, École Polytechnique and Pierre and Marie Curie University.
Top Universities In France According To Their World Ranking:
École Normale Supérieure: 66
École Polytechnique: 116
Pierre and Marie Curie University: 121
Paris-Sud University: 179
CentraleSupélec: 201-250
Mines ParisTech: 251-300
Aix-Marseille University: 301-350
Also See: Top 5 Countries To Study Abroad For Best Career Options
Costs of studying in France are set every year like in 2013 costs of studying undergraduate studies were set under €200 (US$300), for master's studies the costs were set around €245 (US$320) and for doctoral studies it's around €370 (US$488). The cost of studying in France's public institutions of higher education is borne by its government, an average of around €10,000 per student per year.
The Tuition Fees At Public Universities Depend On Your Chosen Study Level
Bachelor programmes- 190 EUR per year
Engineering degrees – 620 EUR per year
Medicine studies- 452 EUR per year.
Masters – 260 EUR/year
D.- 396 EUR/year
Business schools, regardless the degree level- 5,000 and 7,000 EUR a year.
An Insight Into The Study Abroad Scholarships In France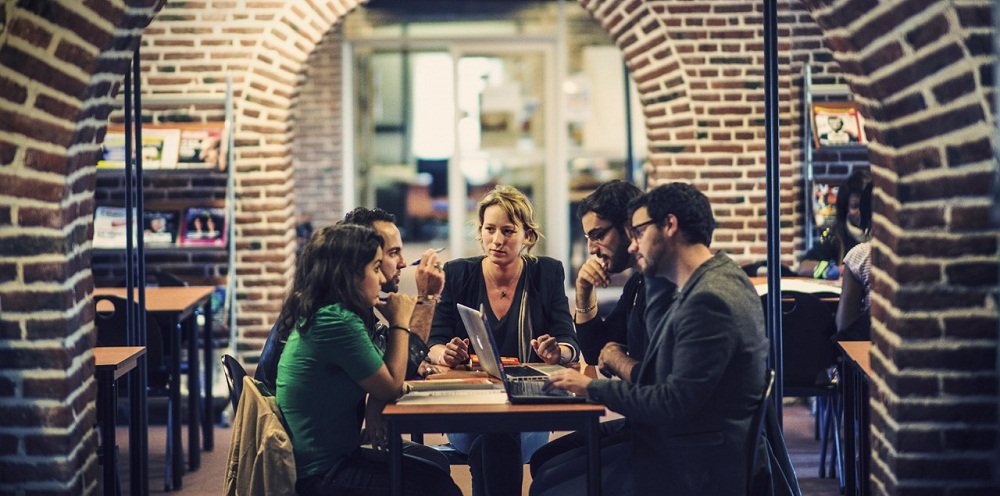 Eiffel Excellence Scholarships : Developed by the Ministry of Foreign Affairs to attract the best foreign students for master's and PhD degree programs allowing €1,181 to the scholarship-holders on PhD courses covering various expenses like return trip, health insurance and cultural activities not covering the tuition fees.
Ile-de-France Masters Scholarships : Foreign students wishing to pursue a Master degree at Universities in the Paris region (Ile-de-France) are eligible for scholarships worth €10,500 for 10 months and reserved accommodation in the Cité Universitaire in Paris.
École Normale Supérieure International Selection : Selecting about thirty best international students in Science or Humanities to follow a two or three-year course at the ENS with a monthly stipend of 1,000 Euros.
Ampere Scholarships of Excellence at ENS de Lyon : This scholarship covers €1000/month for 12 months and is renewable for excellent international students to enroll in their Masters programs in the Exact Sciences, the Arts, and Human and Social Sciences through the Ampere Scholarships of Excellence.
Université de Lyon Masters Scholarships : It awards €400 – €800 per month available for international students willing to join one of Master's degree at the Université of de Lyon.  .
INSEAD MBA Scholarships : The value of the scholarship ranges from $5,000 to $25,000.
Study Abroad – Study overseas with the help of trusted global higher education consultants in India like The Chopras. Education abroad in UK, USA, Australia, France, Germany and Canada will help a student to secure his or her future.
Save