Taking a bath is a therapeutic experience. A shower helps you not only in freshening up but also in calming your senses. Bathing technology has evolved a lot over the past few years to give you the most amazing showering experience and has also become one of the major decors of your bathroom. Imagine, a premium hand shower making your bathroom a place that denotes luxury with beauty. Now, premium bathroom accessory brands like Kohler give you the freedom to control, the freedom to hold, and the freedom to enjoy those tiny little droplets with your hand.
Take the cues, follow the trends –
Superior spray engine technology and body – A perfect handshower not only has an appealing appearance, but also combines balance, weight and grip. The angle of water flow is also considered extremely important. Combined, these make using a handshower easy and convenient. The superior technology of spray nozzles has 5-layer filter, does not allow mineral built-up, and makes the nozzles easy to clean. Technologically superior bathroom showers have advanced spray engines that provide three different types of showering experience- full coverage, massage and silk spray. As per the present design trend, the thumb tab located on the showerhead ensures a smooth transition between flow modes.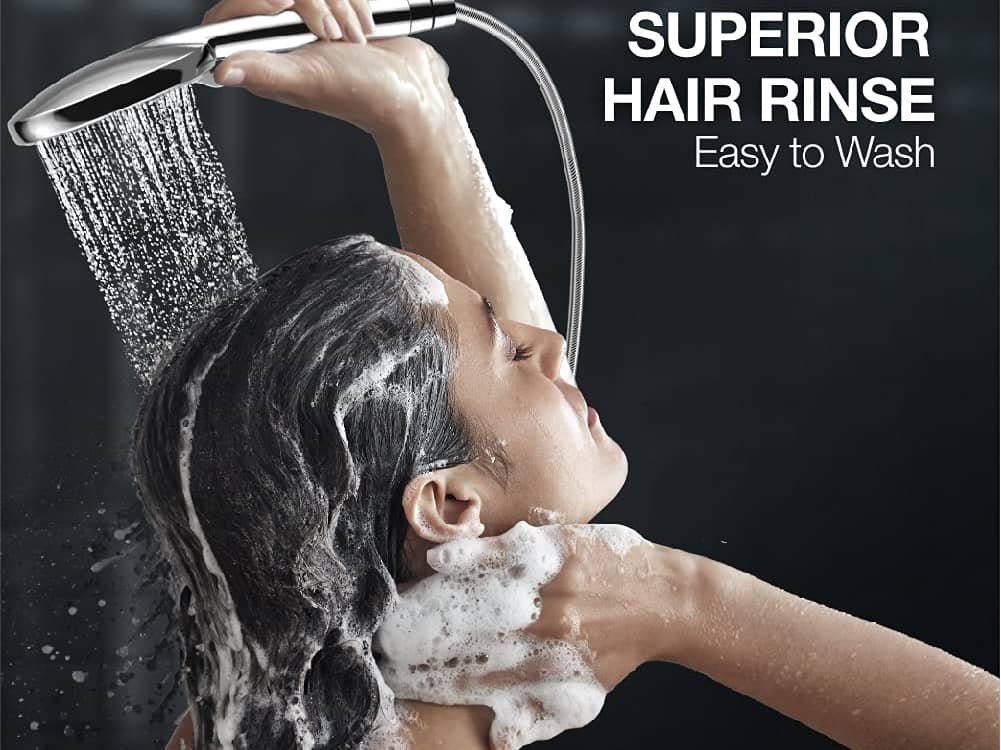 Design aesthetics – The importance of design aesthetics of handshowers is simply undeniable. Premium handshowers come in silver stainless steel metal finish, mirror finish, brass and copper finish, and often customized in gold finish too to match the bathroom décor. To add to your bathroom's aesthetic appeal, you can replicate design details curved in from walls, ceilings, wooden and stone pieces onto the handle of your handshower. This is one of the present trends followed by contemporary homes. Also, ultra slim handshowers are a top choice for millennials.
The mount – The choice of mounting place is a decisive factor when it comes to enhancing sophistication in your bathroom. The handshower can be mounted on a corner stand, on the wall, and even on a low ceiling in the wet zone of your well-designed bathroom. The showerhead is connected with best grade hose and locks. Round, square, oval or hexagonal – whatever shape is your showerhead, plan it in a space where it will become the central point of attraction in your bathroom.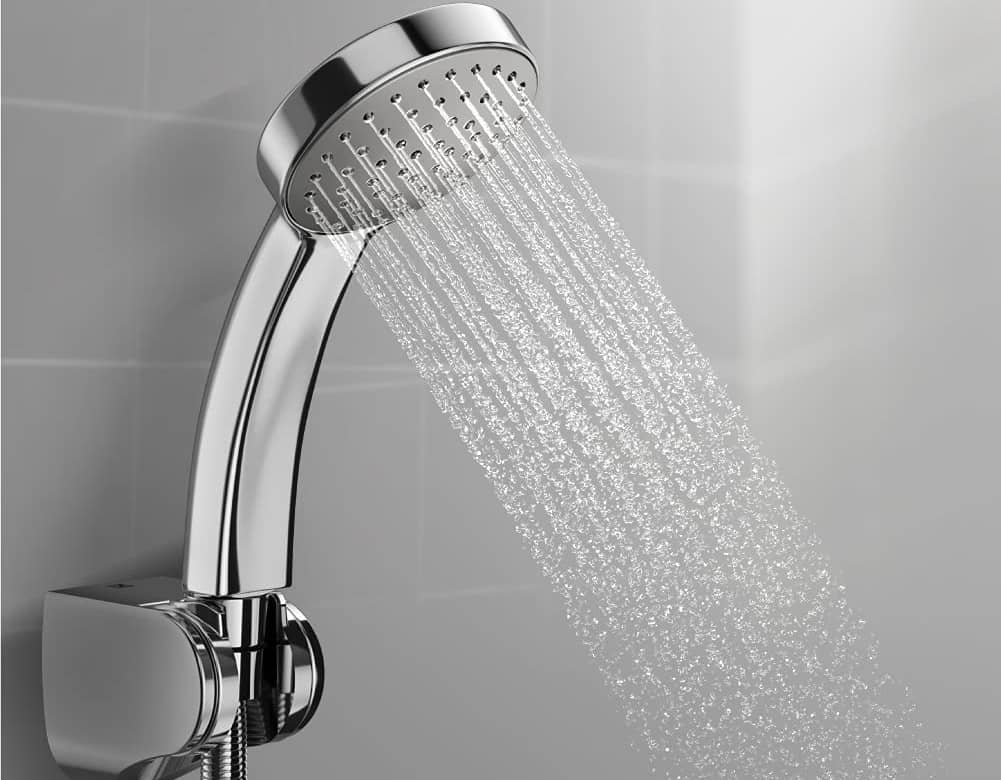 Handshower for massage – Advanced handshowers have this amazing feature called water pressure regulator. By pressing a button, you can control the pressure of water flow and enjoy a pulsating body massage or a soft, silk spray. For instance, in Kohler 3-spray handheld shower, the Katalyst air induction technology creates large, full drops that enhance the bathing experience. Multi-functional Kohler handshowers have advanced silk spray mechanism that helps in releasing dense, luxurious spray. No wonder why rinsing with silk spray is so enticing and rejuvenating. Handshowers are also available in combo system with rain showers, where the showerhead can be both fixed to a stand and also used by hand.
Handshowers by Kohler offer a host of other advantages too. These showers are great choices for bathing children and pets. Seniors too find it easy to bathe with handshowers. Families with aging and disabled members can use these handshowers without any difficulty. In fact, even caregivers could easily use it for patients who have any motor issues. These showers are easily accessible to all the members, providing luxury and convenience together. The exceptional choices are always special, they bring exceptional results with them. Hand massagers from Kohler are not just showers to bath but it involves massages with a proper water flow. The ultimate luxury offers the ultimate experience to be in the world that has been made with care and perfection.
Kohler offers a wide range of premium-finish, technologically advanced handshowers that transform your bathroom and mesmerizes your guests with their bold and beautiful look. Kohler offers a large range of products – showerheads, rain showers, hand showers, shower columns, body sprays and more. Stainless steel hand showers in premium finish blend both sophistication and convenience to offer you the most amazing bathing experience every time. So go ahead, choose from single function to multi-functional, super-efficient and ergonomically designed hand showers from Kohler.