For all leather enthusiasts, knowing about leather should not be enough for you. It is essential that you are also aware of what is what is full grain leather, what is top grain leather and what is genuine leather. There is also another form that is developed by the combination of scrap leather and that is the bonded leather.
Every element is always important when learning about leather. All About Leather relayed that during the early years, immersing the raw hides of the animal skins so that the hair or wool is loosened a bit are among the processes for the leathers. Also, the leather would then be dried up for days and other elements would be used to strengthen its contents.
Factors such as coloring, oils and greases and even application of wax are used as well. Later on, modifications, improvements have paved the way for changes and developments regarding leather and the different types of leathers known to man.
The evolution of the leather industry has also expanded and it has created fresh segments and sectors that showcase diversity and many alterations that the present generation is currently enjoying. Moreover, knowing about leathers is crucial which is why we will share some of the different types of leathers that you could encounter on a daily basis.
What is full grain leather and what are the elements that it incorporates? These are just some of the things that most leather enthusiasts would ask for on a recurring basis. When you think about full grain leather, you need to be aware that it is basically defined as the type of leather has hides that are not sanded nor buffed or even snuffed out.
Full grain leather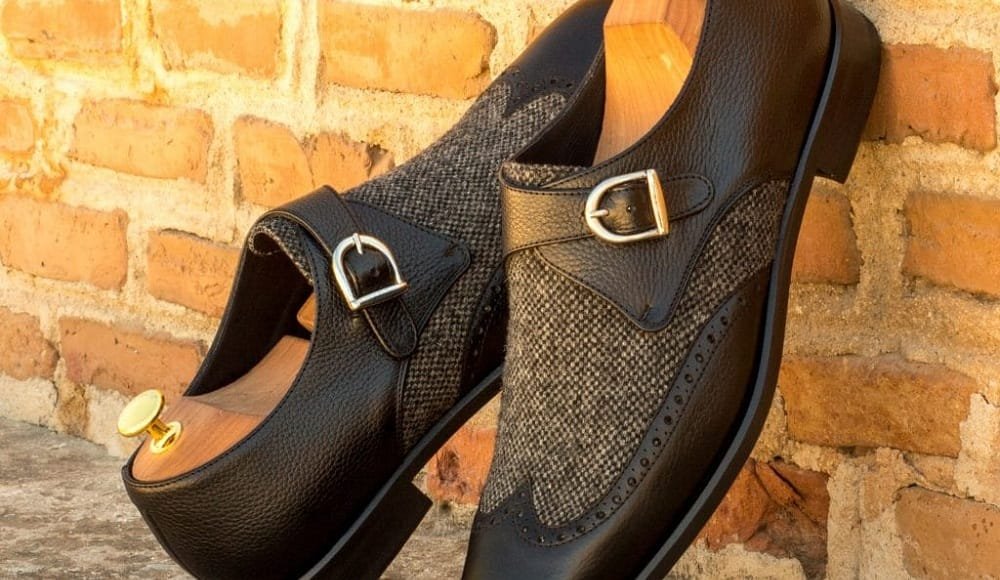 These are basically types of leather that retained its original elements such as the fiber's strength and sturdiness. In regards to the grain's durability and features, the full grain boasts of breathability, which means that the product would not have issues with moisture contact. Also, one major example of full grain leather is the high-end furniture that uses full leather content. It does not easily decays or breaks or even rips apart. Also, the product itself has two product lines such as: aniline and semi-aniline.
Moreover, for those that want excellence and exquisite product output that strong, durable and elegant, the full grain leather is the best type to opt for. In addition, besides strength, it is even presumed as one of the most authentic type of leather owing to its texture that still retained the original cowhide.
In regards to the advantages of this type of leather, you will realize that you can be assured of its longevity and strength as well as its ability to counter the demands of daily use and ensure comfort, ease and fewer apprehensions. As for its shortcomings, the leather might be costly owing to its natural elements being retained.
Top Grain Leather
When we say top grain leather, it is basically a type of leather that has the same qualities as the highest grain but lacks some of the vital elements. According to Apartment Therapy, the top grain leather is basically a type of leather that is sanded down so that all of the imperfections are taken out and that utilizes imprints so that it can depict a classier and new look.
The top grain leather is a common leather that falls into the category of high-end leather products. Even though it is lower than the full grain, it's specs and features should still not be undermined. However, being the second best, it is ideal that you could be pickier specially in determining whether the one you are choosing are top or full or not between the two.
In terms of quality, it is great but lesser because it has a split layer segment that is separating it from the other elements. Also, the product is thinner and more elastic in comparison to the full leather.
As for its surface, it is sanded and has finished coating of other vital elements that results in a more modified look, plastic sense, and less breathability factors as well. Also, since it is not 100 percent natural, it does not have a natural aura that is always revealed on the full grain category.
Despite being less expensive as its benefits, it is also more stain resistant in comparison to the full grain leather.
As for the product itself, the top grain leather is somewhat different in its built. For one, the way that it is made is from the top to the bottom and that its outermost layer has the cowhide. Moreover, even though it is not the highest option, you can still enjoy the perks that top-grain leather could provide. To prove the latter, it is malleable, natural, and basically soft.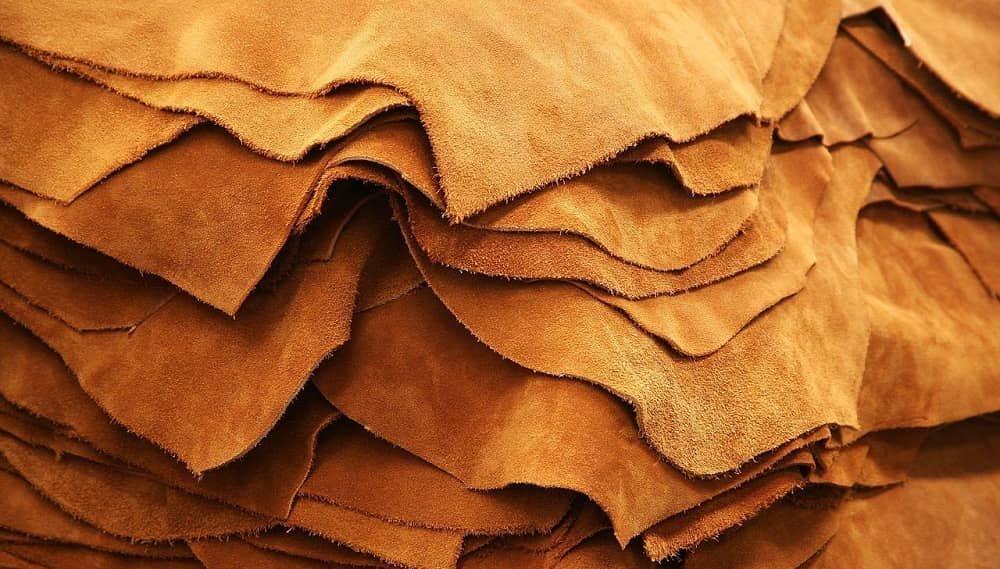 The top grain leather also has additional categories within it such as the slightly lower quality top-grain leather is termed as corrected leather and it is a type of leather that is chemically treated so that it can have a more unified look. Also, corrected leather is heavy-duty but not that comfortable as the standard top-grain leather.
Top leather is mainly used in sofas, in accessories and even in furniture at a lesser-priced value. It is also important to note that the uppermost layer of this type of leather has layers of blemished hide that are sanded and refined to the fullest. This is the approach in which the scars and scrapes are covered so that it can still appear nice and elegant when finished.
Although it has the advantage of not aging badly and being strong and firm, it does not work well with Saddleback. There are still too many things that top leather is mostly utilized for. It continues to be one of the best picks that you can choose when you decide to pick accessories, buy office things or sofas or even leather chairs.
Genuine (Split) Leather
When you say genuine leather, it is basically the third type of leather that comes after top grain since the extensive grain leather is the first and prime choice. Nevertheless, it continues to be one of the main options that you can opt for you.
Genuine leather is made from layers of hide that are leftovers, and from the top, it is split off to have better grades. In terms of its surface, it usually has refurnished upper portions that are also spray painted so that it can mimic a much higher grade. You can determine its type by its texture such as it could either be smooth or rough.
On a different note, in terms of its difference with bonded leather, the genuine leather is stronger than the bonded one. Also, the bonded one is weaker and degrades and one major product that use bonded type of leather are the bibles.
As for the genuine leather does not imply that just because it uses authentic elements, it is purely made from natural elements. Basically, in comparison to the other leathers made, the genuine one falls to the lowest level of quality and textures that is made from real leather.
You also need to be aware that the genuine leather is not the type of leather that lasts a lifetime. It may look pretty and beautiful and elegant on the outside but it is not durable. For the products that use this type of leather, the belts, shoes from much cheaper department stores, along with bags and other materials that uses genuine types of leather.
Nevertheless the words may be interchanged owing to the definitive meaning of genuine but it does not imply that it is really genuine.
As buyers, you need to know the different elements and aspects that divide and categorize this type of leather. The most common name for genuine leather is that it is made from split leather and thus the whole product itself should be considered before you decide to buy and waste your money on something that you didn't intentionally plan on buying.
A You Tube video showcases the different things and elements that place each leather type to its category. It is a means to identify the varying types of leather so that as you make your purchases, you are fully aware of the things that are needed and the things that you must avoid.
As consumers, it is important that you are familiar with the different types of leather and the things that make it as such and the elements that define it. Leathers are flawless piece of nature that we can all get to enjoy.
Sometimes, people would opt to purchase full grain leather rather than the top grain leather owing to the durability but the problem is the value of the product. If you want durability and longevity, the best pick is the full grain leather. However, if you want to buy top grain, you can choose for it because it still has some of the characteristics of a full grain, but you should be aware whenever you decide to buy genuine leather because that's when problems could occur.