If you're planning to sell your house, you need to literally get into the mind of your buyer and look at your place from the buyer's eyes. Traditionally, buyers have focused on things like the facilities installed at the place, the availability of water and other essentials at convenient rates and so on. But the modern buyer is not just limited to these things, instead, there are more and more concerns about how eco-friendly the house is.
So simply by making a little effort and adopting greener methods of water you can improve the value of you place by many times. The twenty first century's customers are much more aware about the environment and wish to do their best in playing their part in protection of the environment. At the same time, such steps also help the buyer by providing them with economical benefits in the long run.
So if you wish to provide your buyer with the best, while getting a great price for your house, then here are 5 simple hacks that you need to try.
1. High Water Efficiency
Saving water is of immense value to most buyers and this is why most individuals prefer homes which offer maximum water efficiency. One of the simplest ways to achieve this is to install showers instead of baths to save water.
Also Read: 6 Fascinating Ways To Make Your Home Look Expensive
Installing an efficient and eco-friendly water pump and boiler, preferably one of the latest models, will also act as water-saving technologies. It is essential that when you decide to get a boiler, you know what you want at the best quality that fits your budget. You can check out this new boiler guide to have an idea what to get.
2. Conserving Water
The best way to conserve water is by reducing its wastage. This of course means that you need to reuse or recycle the water to minimize its consumption. Research the different ways to recycle water at your home, for example, you can use bath diverts to guide the water wasted from the sink to the toilet, or the water from the bath to the garden.
In this way, the user will not just be saving the environment but also their money and this is definitely a catchy investment for most.
3. Keeping the House Clean
If you want to do as much as possible to keep your house clean, then steam cleaning is all you need. One of the basic uses of water at homes is for cleaning purposes and everyone's aware of how much water is wasted in this. So invest in the reliable and efficient mechanism of steam cleaning which uses the water to clean your home, without any risks of moulds.
It's also a much better option than using those destructive detergents and chemicals available at the super stores, which undoubtedly destroy the infrastructure of your house as time passes. So this is definitely an investment which proves to be useful in the long run and at the same time, creates a very attractive deal for the buyer.
Also Read: Spring Cleaning Safety Tips – Prevent Back Pain and Injuries
4. Rainwater Harvesting
Why waste your money in expensive substitutes when nature gives us a sustainable resource – the rainwater? Design your plumbing and drainage systems in a way that the rainwater is collected in tanks and can then be used for different purposes such as gardening or washing the car. No buyer will be able to give up such an incredible offer, especially if you invest in a rainwater tank pump and do it professionally.
5. Keep a Check on Your Plumbing
Water leaking from pipes would surely be a turn off for any buyer, let alone the ones who are looking for a greener option. So keep a check on all your pipes and make sure that water is not being wasted in any way. You can call in a professional to have a look at your pipes and make sure that everything is working fine. If need be, have the professionals install new pipes which are more efficient, for examples pipes with insulation.
You May Like These: 6 Easy Ways To Make Your Home Look Great When You Don't Have Money To Burn
By taking these steps, you'll be investing in your place and enjoying the benefits for as long as you live there. And then even if you're planning to sell it, you'll be able to cash in on these as there's a huge demand for eco-friendly places in the real estate sector these days.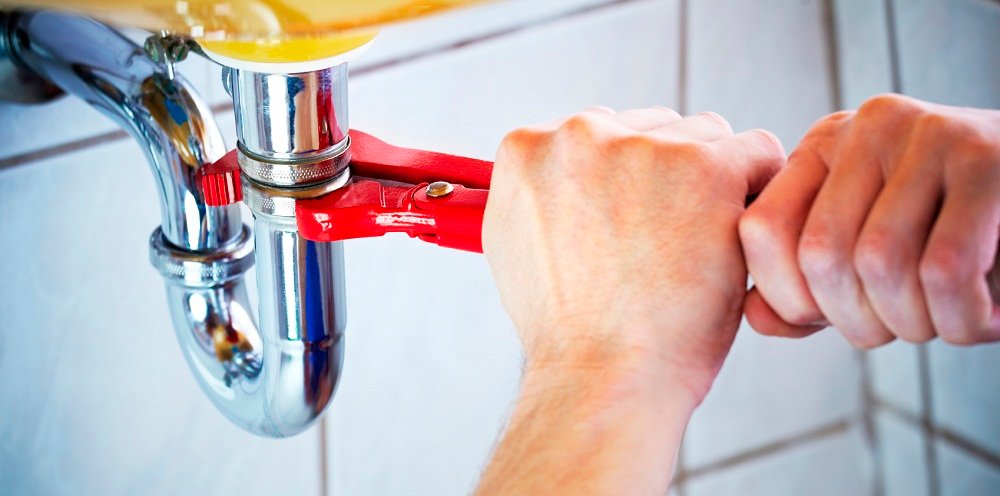 So these are the 5 simple steps to help you use a simple commodity like water to increase your property value, without sacrificing on style or comfort. There's no doubt that these steps will help green up your place, help you use energy efficiently and make your home much more eco-friendly.
You don't have to worry about the costs of these green techniques, since you'll be saving loads when you use the house and then making a handsome profit when you finally decide to sell the place. So start investing now into making your place greener and healthier for a better tomorrow.
Save