Android is the leader in smartphone. Since its launch it has taken the world of mobile phones by storm. Being owned by Google Android's acceptance was overwhelming. All of us use Android phones but many of us don't know many shortcuts and tips.
This blog is mainly written to make the Android user know many essential and simple finger tips that can really saves time and make you popular among your friends and relatives when you teach them these simple yet unknown tips.
#1. Getting to Settings
In previous phones when you need to go to settings you need to go to many clicks but as Android is mainly developed to save time it has developed an in built structure as in Android you just need to drag your finger from top to bottom on the screen and you will see whole lot of options which includes turning your phones to silent and on vibration mode, adjusting the light, Wi-Fi and other many options. Try this feature to quickly change settings on your Android smartphone.
#2. Quick Camera
In many cases you need quick photo or a selfie. There is absolutely no reason for entering the main camera logo which might be on the second screen. In Android version phone you just need to click the side button which is also known as power button twice to get your camera on.
#3. Finding Locations
Finding location on map is very entertaining and informative. You just need to open Maps and you need to drag down the screen so that you may see the route map and also the building and landmark names which you can see while travelling. After your search is over you can then drag your fingers to upside to bring the map to your normal position.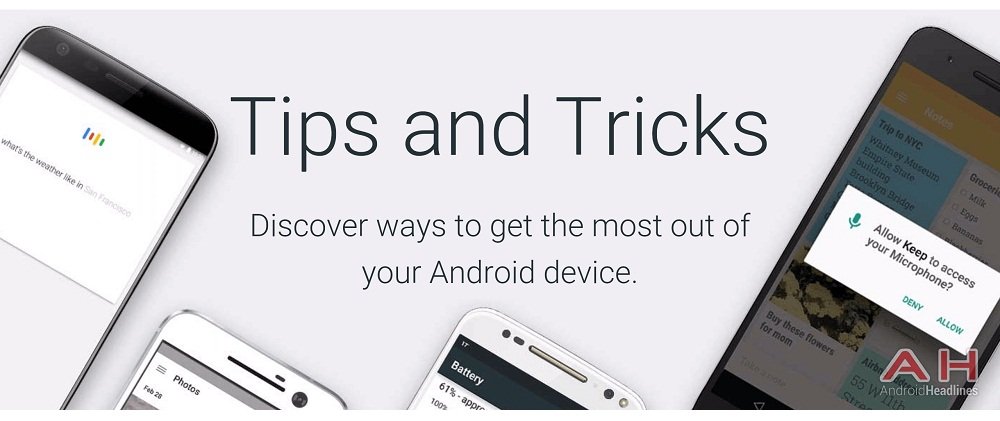 #4. Refresh
Often your Google chrome hangs or it takes more time than the usual. There is no point in crossing that page and starting your search from scratch. You can easily drag down the page and refresh it from there itself without going to main menu.
#5. Numerous Address Bars
In Android phones you can open many Chrome pages simultaneously. You can also see the desired searched results with easy step. After opening many pages you can swipe from left to right to see the different page without killing the other page. This option best suited to many users who are internet savvy and always keeps on searching some relevant topics.
#6. Typing Errors
No matter if u has typed something wrong in the address bar or on messaging, in android you can easily rectify your mistake by swiping you finger till the word you need to change and you are done with the job.
#7. Easy Deleting
Deleting just became easier in Android. You need to drag your finger from left to right and the entire sentence gets selected. After selection you just need to press the delete button and the entire sentence gets delete with single click.
No doubt with these hidden features of Android, it definitely can save your amount and by letting another knows about these shortcuts they will consider you to be tech Guru.
[author] [author_image timthumb='on']https://www.trendsbuzzer.com/wp-content/uploads/2016/12/rosina-de-palma.jpg[/author_image] [author_info]About Author: Rosina De Palma, I write technical articles especially for iOS, Xamarin, Android app development India. Analyse on Cross Platform Apps and interested to learn android app development.[/author_info] [/author]