There's more gender diversity in motorcycling than ever before, and that also means that many women motorcyclists are embarking on solo tours. A solo tour is one of the classic motorcycle adventures, but to do it safely, you need to be aware of what you're getting into, plan an itinerary that suits your style and know the common pitfalls to watch out for.
Women should take note of these eight key tips for planning and executing a successful solo motorcycle tour. Use this advice to prepare more effectively, plan for bumps in the road, and come out of the experience with the story of a lifetime.
1. Share your itinerary with those you trust.
You'll want to have at least a basic itinerary developed before leaving. Your itinerary should include your starting and ending dates, your planned route and a list of milestone dates on which you'll check in with your home base. The detail level of your inventory is a matter of personal preference, but it's important to have the fundamental framework established.
Once you've developed your itinerary, give it to one or more trusted family members or friends, and be sure to call and check in during your trip. Make sure that they know what to do and who to contact if they can't get in touch with you. 
2. Have a plan for dealing with harassment and dangerous situations.
Unfortunately, women motorcyclists sometimes have to deal with harassment in ways that male riders don't. That's why it's important to come prepared to deal with a variety of situations, ranging from simple catcalling to being followed.
Catcalling, as obnoxious and infuriating as it is, is best ignored. If a stranger becomes insistent and starts questioning you, have a pre-made story about a husband or boyfriend waiting for you and a ready excuse to leave so you don't have to think of one on the spot. If worst comes to worst and you have to defend yourself, consider packing an easy-to-carry self-defense weapon such as a vial of pepper spray, a small knife or a compact firearm (if you have a concealed carry license). 
3. Go for safety in numbers.
Exploring sparsely populated backroads can be lots of fun, but keep careful track of where you are, what time it is and who's around you. In general, avoid isolated and poorly lit areas, especially at night. Try to be off the road by nightfall so that you don't have to deal with long and deserted stretches in the dark.
In social situations, look for the presence of other women. Avoid becoming intoxicated with strangers, and do your best to project confidence and assertiveness wherever you go. Lastly, trust your gut—if you feel like something isn't right, it probably isn't, and you should begin planning your exit.
4. Bring something to keep yourself entertained. 
It might seem impossible that you'd get bored while on a solo motorcycle tour, but it can happen more easily than you might think. Listening to your favorite music or podcasts on helmet speakers can be a good way to stay entertained, and a Bluetooth helmet communicator will allow you to manage media and take calls from friends and family completely hands-free. 
5. Don't neglect your health. 
Eating right and getting plenty of sleep will make your tour safer and more enjoyable. In regards to diet, try to limit the amount of low-quality food that you put into your body. Make time to stop for dinner at a restaurant with healthy options rather than hitting up the drive-through, or pack nutritious road snacks ahead of time.
Some people find it hard to sleep during a road trip, so try to develop a bedtime routine that will help you get to sleep. A set sequence of bedtime essentials, such as brushing your teeth and washing your face (and maybe a few chapters of a book after) can make a big difference in your ability to get a good night's sleep.
Getting a good night is important for every rider to stay focused on the road, loss of focus can lead to road accident and suffer injuries. If that happens, you should call for help from a motorcycle accident attorney as soon as possible. So, don't forget to sleep well and enjoy safe ride.
6. Pack the gear you need. 
You definitely want to pack light for your trip, but you should also come prepared with the basic solo touring must-haves. Every rider's ideal kit will vary according to their itinerary and personal preferences, but most solo touring experts agree that there are some essentials that should always be packed:
Helmet
Riding suit
Cash and credit cards
ID
Roadside repair kit
Waterproof saddlebags
Motorcycle lock
Road snacks
First aid kit
Knife/multi-tool
Paper maps
Toiletries
Phone charger
Backup charger
Water bottle
Sunglasses 
7. Get your mental health game in shape. 
No matter a rider's gender, taking a solo motorcycle trip requires some mental fortitude and the ability to roll with the punches. Meditation is an option that many people find helpful, and if you see a therapist, try talking through any apprehensions you have about your trip with them. Yoga can help you prepare both mentally and physically, by focusing your mind and improving the flexibility that will help you stay comfortable during a long ride. 
8. Ask an experienced friend for tips.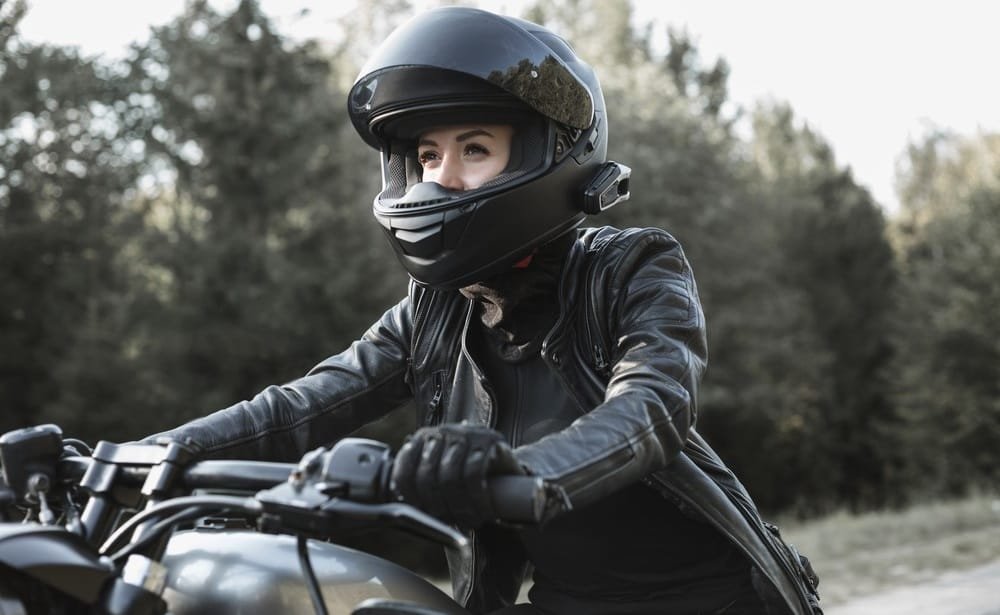 If you know other women who ride motorcycles, ask if they've ever done a solo touring run and if they can provide you with some tips. There's no substitute for experience, and someone who's been through the ups and downs of solo touring can offer invaluable advice for someone who hasn't. You can pick up everything from route suggestions to riding techniques this way, and many women who ride are eager to share their experiences with other women riders, so don't be afraid to ask.
Many women riders have found that a solo motorcycle tour is one of the most fun and liberating experiences of their riding career.  If you are a traveling lover than you can choose some exciting Raleigh Kodiak cycle for a more enjoyable journey. There's no experience quite like it, so if the road is calling you, start planning today!