One of the top inquiries we usually receive is about hair transplant treatment. Search engines garner hits of approximately a thousand with the combined keywords of "hair transplant Singapore."
So before you lose your hair (no pun intended) in the search for the best treatments available in Singapore, I've come up with a detailed write-up discussing everything you need to know about hair transplants.
This article will help you scout for the most appropriate procedure from several options that fit your budget. I will also include tips on aftercare. You can be sure that the information mentioned here is reliable, as these have been gathered from over 10 years of my professional practice with hair transplants.
Going, going… GONE?!
On average, dermatologists say that humans lose 50 to 100 hair strands per day. Try running your fingers through your hair. If clumps of hair detach from your scalp at alarming numbers, this may already be a sign of unhealthy hair loss.
The percentage of male Singaporeans that suffer from hair loss condition is 95%. Normally, this is due to their genes. I've had clients come to me who have already lost so much money on hair spa treatments without getting results. This is why I advise to immediately seek a professional's help if you feel like your hair loss condition is not the usual.
As soon as a client comes for consultation, I make sure to let them undergo a thorough check-up. I check on their entire health history and recommend doing several blood tests. These steps will assist in arriving at the right cause of hair loss and be able to assign the proper route for intervention. Depending on the severity of the patient's condition, the prescribed procedure may be a simple hair treatment and/or a hair transplant.
What Available Hair Loss Treatment Is Appropriate For My Condition?
Hair loss treatments are customized according to the seriousness and progression of your hair loss, as well as your life habits. Patients who have undergone hair transplants achieve lasting results when their treatments were accompanied by a change in their lifestyle. These methods also contribute to improving the health of hair strands that have not been transplanted from receding. UbiqiHealth, one of Singapore's leading online health portals, has published an article from a doctor who specializes in all things hair loss related, you can find it here: https://ubiqihealth.com/hair-loss-treatment-in-singapore-from-a-doctors-viewpoint/.
Costs Of Hair Transplants In Singapore
Follicular Unit Extraction or FUE is the general treatment used for hair transplants. In Singapore, the average price range is around $6,000 – $10,000.
The complete cost of an entire procedure will vary depending on the need of a patient. It is best to visit a professional for accuracy or you may send us a quick message for concerns or quotations.
Fees are usually charged according to the price of hair grafts, the number of hair grafts needed, plus professional fees of the attending physician. Hair grafts also vary on costs and the total expense will highly depend on the amount you need. Manual FUE is priced at $6 – $8 per graft, while ARTAS Robotic FUE is priced at $9 – $12 per graft.
Here's an illustration on how you can estimate the number of grafts you need:
The number of grafts and the number of hairs are also not fixed. The number of hairs included in a graft will depend on which area on your scalp it is to be implanted. To illustrate, a hairline graft is done with only a single hair strand, while one hair graft on the crown has 4 hairs included.
Basing on the photo, moderate hair loss is estimated to need 2,000 grafts.
Are there any other things that may change the total expense of the initial quotation given for a hair transplant?
Prior to doing a procedure, I make sure I give my clients a proper setting of expectations. I make it clear to them that the finality of the funds they are to spend to achieve a successful hair transplant will be determined by their hair graft's survival rate more than the grafts.
When hair transplants are not done excellently, the procedure may be done repeatedly. This will, of course, entail more expenses. Likewise, remember that hair grafts are limited. Once they fail to grow normally then they are gone to waste.
Do I Go For A Manual Hair Transplant Or ARTAS Robotic FUE?
Manual hair transplant done in our clinic has a success rate of roughly 95-96%, while the robotic extraction used by ARTAS rates at 98%.
For budget consideration, manual hair transplants will range from $4,000- $5,000 with 1,000 hair follicles used. ARTAS charge $12 – $14 per graft, which jumps up the cost to approximately $14,000 for 1,000 follicles transplanted, with an added 20 – 30 follicles transplanted effectively.
I am tempted to try on cheaper hair loss treatments offered by some hair salons. Should I opt for that instead of hair transplants?
A lot of hair salons do offer cheaper solutions for hair loss treatment. But, let me warn you. These solutions are not backed up by research and scientific studies and have no proven track record of success.
One session of a hair loss treatment advertised by a salon may cost you $100. Some salons tend to be sneaky and will advise a client to come back for consecutive treatments promising best results. They may insist you to take a maximum of 50 sessions within a year! If you add this up, you may think you've saved because of the cheap price tag, but in reality, you have already spent $5,000 – $10,000 without an assurance of getting long-lasting results!
Convincingly, a hair transplant done by a skilled professional, rest assured, will leave you with thriving locks that would last for 40 years. That for only an average cost of $9,000!
Are there any available substitutes to hair transplant that I might consider in Singapore?
The easiest choice for hair restoration is purchasing a toupé or wig. A realistic wig may cost from $3,000 – $5,000 and may need to be replaced after 2 years due to wear and tear. Given that Singapore's tropical climate, donning a wig may be uncomfortable especially when you are under the sun!
Another option mentioned by patients to me is hair weaving. This method is done by applying glue to synthetic or human hair and attaching it to the scalp. Sad to say this isn't permanent. This is easily damaged, so be ready to say bye-bye to your hair within 2-6 months.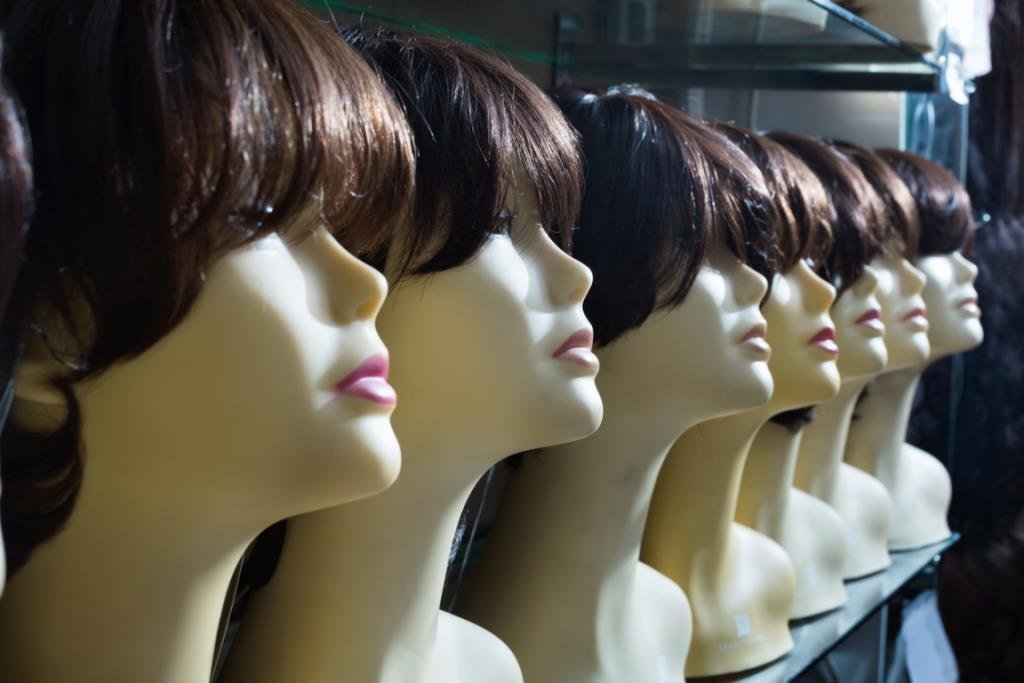 Head on this article to find out more on hair transplant alternatives.
What Hair Transplant Treatment Is Commonly Used In Singapore?
As mentioned above, Follicle Unit Extraction (FUE) is used generally for hair transplants. This is also the most popular choice for patients across Singapore and even in Asia.
A less popular choice is Follicular Unit Transplantation (FUT). In this process, hair is taken from the back of a patient's head by slicing bits of skin for transplant. Due to the skin composition of Asians (tighter and thicker compared to Caucasians), FUT often results in longer periods for wounds to heal. Eventually, some would lead to scarring.
How Do I Know If I Am Qualified For FUE Transplant?
Doctors will assess your condition to know whether you are qualified for FUE transplant. If you are not diagnosed with any major health condition, have sufficient hair for the procedure from a healthy donor site, and the receiving area has a healthy supply of blood from the vessels, then you are cleared and given the green light to proceed with FUE transplant.
Most patients turn to hair transplants for several reasons. These may be because of, but are not limited to, the following causes:
Substandard hair loss treatments
Scalp's failure to respond to Propecia, which is a hair loss solution targeting the frontal and temporal areas of the head
Aesthetic purposes (for clients who wish to have beards or thicker eyebrows)
Significant life events, such as a wedding or any milestone moment
I have decided to go for FUE transplant. What's next?
FUE, frankly speaking, is a gruelling task. A big chunk of the time allotted for the procedure is spent on harvesting hair follicles individually by hand. Basing on the number of hair follicles needed for your transplant, hair extraction on its own may take an entire day to complete.
Let Me Guide You Through The Whole FUE Transplant Process.
Step 1: Shaving and application of anaesthetic
The part of your body where the follicles are to be harvested for transplant is called the donor site. These areas may be the hair back and sides of your head, body hair, and/or armpit hair. A hair graft extraction is also considered as a donor site.
To prepare the target area, the hair from the donor site is shaved down to 1mm. After which, the surface is cleaned and sanitized. A local anaesthesia is then applied to make the area unresponsive to any sensation. As soon as the anaesthetic takes effect, a 0.6mm diameter pen is used to remove the hair grafts. Once successfully taken out, these are placed in a special solution.
Step 2: Inspection of hair grafts
To ensure the high survival rate of transplants, each hair graft is intricately scrutinized under a microscope to make sure they are healthy.
Step 3: Planning and implantation of hair grafts
Our end goal is to be able to achieve results that would leave no trace that a hair transplant was even done. Thus, practitioners plan and strategize on the direction, distribution, and angles on how the hair grafts are to be implanted. Hair technicians then proceed to manually embed the hair grafts.
Is FUE painful? And how long does it take for a complete recovery?
The only part where you may not be able to tolerate pain (especially when you have a low threshold) is when the anaesthetic is injected into the skin with the use of a small needle. The rest of the procedure is pain-free as the anaesthesia does its job.
Once the anaesthesia wears off after the transplant, you may feel a fervent and prickling sensation. Over the counter, oral pain medications may help in alleviating the pain. Within 1 – 3 weeks, your wound will start to heal. Expect to see scabs to form on the wounds where the hair transplant was done. Scabs will fall off naturally, so avoid picking them to avoid scarring.
How Long Does It Take For New Hair To Grow?
This is the time where patience is of utmost importance. A satisfactory transplant will yield a result in 6 months. When done excellently, you may see full progress and growth within 9 – 12 months.
Due to the long period of waiting, it is advised for clients to set their hair transplant procedures at least 6 months prior to an event. The most ideal duration to schedule treatment and be able to reach the best aesthetic results is 1 year.
Also, do not be surprised if you see hair implants shedding in 2 – 3 months following the operation. The shedding is induced by the stress during the operation. This is normal and temporary so don't worry. After 3 months, you can anticipate at least 10% of hair growth moving forward.
Are FUE Treatments Offered In Singapore Safe?
FUE treatments offered around Singapore are usually safe. Professionals handling these kinds of treatments are well equipped and highly skilled in administering the procedures. However, there may be concerns when the hair technicians doing the transplants are trained poorly. When this happens, there may be a possibility of the following unfortunate incidents during the operation:
Infection
Bleeding accompanied by pain and inflammation
Inadequate healing of wounds and eventual scarring
How obvious is it for other people to know that you've had a hair transplant?
Unless you tell them directly, then they would know. But over the years of my practice, not one of my clients returned to complain that their transplants resulted in scarring or obviously looked unnatural.
Scarring is not totally avoided since we use a blade that is 3mm in measurement during hair graft extraction but is rather minimal. If the hair follicles were harvested at the back of your head, the scars may go unnoticed by the thick hair that hides it.
The people behind hair transplants in my team have extensive knowledge on how to implant hair to make them look as natural as possible. We hold our clients' interests in the highest regard and know that it is vital that they receive only the best outcome that we can give. To highlight, when getting a hair transplant on the back of the head, we take note that the thickness of the hair differs. Our team orchestrates appropriate measures to ensure that the positioning of the hair grafts follows the same flow and direction as with the rest of the untouched natural hair.
The horror of horrors! Implants only lasting a year?!
Earlier, I stated that successful hair implants might reach up to 40 years without the need for another treatment. Yet this is also dependent on the skill of the doctor and hair technician assigned to handle the transplant.
In our clinic, we see the value in keeping the integrity of the products and services we offer. Hence, we invest and train ourselves to be experts. Our doctors and hair technicians have successfully completed over 2,000 procedures in the span of 10 years.
Some of the reasons why hair implants are unsuccessful are:
Infection and poor aftercare
Hair implants that are not properly secured
Hair that is not embedded deep into the skin
Inefficient handling of your hair transplant will result in losing your hair once again. And not only that, remember you will lose the money you spent as well. Be vigilant and only trust clinics that have competent personnel!
How Can Doctors Tell If The Hair Grafts Will Survive And Achieve High Results For Growth?
There are 2 main phases for the correct execution of hair grafts that will tell whether the implants will survive and attain great results for growth:
Extraction Phase
Hair follicles should be harvested in the right direction, following the placement of your natural hair. Experienced hair technicians are able to perform this with little to no strain on the donor site. This careful extraction avoids any accidental cutting of the hair and enhances hair graft endurance.
Our clinic prides itself to an average success rate of 96% when it comes to extracting hair follicles. Although results will also depend on the capabilities of the team assigned for the transplant.
Implantation Phase
Hydration is key for hair transplants to thrive. We make sure that we apply the best care when it comes to hydration during procedures.
Another determinant whether an implant will survive ensuring that they are placed through the skin in the right depth. If this is done narrowly, the hair will fall off in two (2) weeks time. If they are planted deeply and exceeds the appropriate depth, there is a probability that it won't receive proper blood flow and will be unhealthy.
How Do I Attain The Greatest Effect On My Hair Transplant?
The two (2) weeks following a positive hair transplant is crucial. This is the time when the wound starts to heal and the newly grafted hair needs paramount care. Be careful when attending to your hair and do your best to avoid any infection as this can end up to hair loss.
When the two (2) gruelling weeks are over, you may breathe a sigh of relief, as your hair will most likely begin to start its natural growth.
Follow these guidelines for aftercare:
Apply extreme care when washing your hair. Be gentle on the parts where the transplants are located.
Veer away from sun exposure. The parts of the scalp where your implants have been embedded are very sensitive at this time and may be damaged when exposed under the sun for longer periods of time.
Steer clear from places that are dirty and humid. These places are prone to bacteria, which may cause infection.
Sacrifice swimming
Pass up smoking and drinking alcohol as these lessen the supply of blood to the scalp
How Do I Know If The Doctor I Chose Is The Most Competitive Among All Physicians In Singapore?
We always advise patients to explore different clinics for awareness on the extent of knowledge and skills set that the doctors and staff can offer.
These are the things to consider when deciding on a hair transplant doctor:
The number of years they have been in hair transplant practice
The number of operations they have implemented over their years of practice
The success rate of their hair transplants based on the number of operations they supervised
The cost and other inclusions of the hair transplant procedure they offer
Do not forget to ask for their portfolio on FUE hair transplants. This compilation of photos will further help you gauge the competency of the doctor and his/her team.
A successful hair transplant relies on the hands of the people operating on you, so do your best to garner as much information as possible. If you feel uncomfortable with one offer, do not lose hope! Singapore has an arsenal of skilled specialists so venture out and find the one most suited for you!