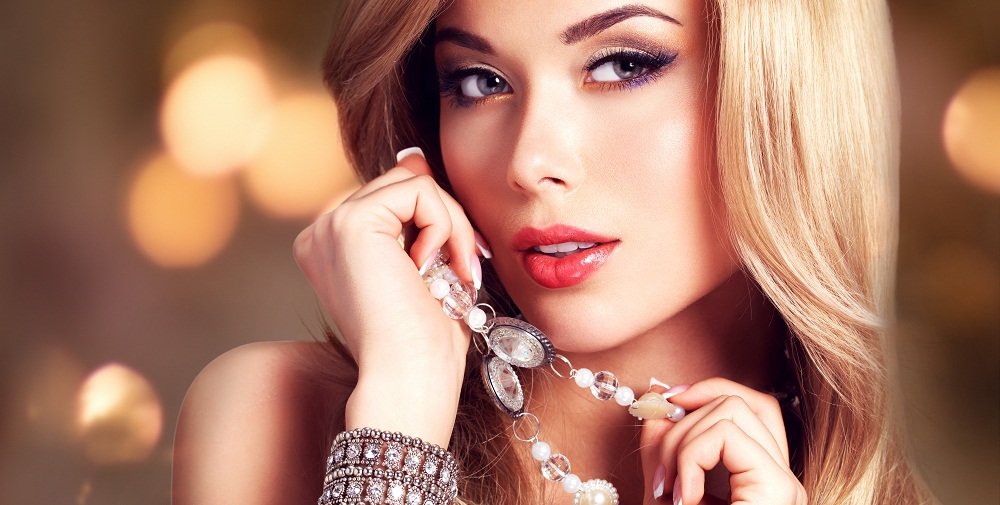 Accessories and jewelry are an essential part of any women's life. You will rarely see any women not wearing any accessories. There might be the difference in the style, size or the material, but they will always wear some or the other accessory to complete their look.
Earrings, necklaces, bags, bangles and rings are an indispensable part of a women's wardrobe. This is not about the modern women; if you look at the history, women have been titivating themselves with designer jewelry for centuries. The only change is in the material, design and patterns.
In the fashion industry, the trends keeps changing and keeps repeating over time. For instance, chokers were very popular a few years and then suddenly vanished from the market. Now, these are back with new designs and patterns.
There is one more trend in the women jewelry options that keeps playing hide and seek. I am talking about terracotta jewelry. This is not a whole new concept. If you look at the women in old civilization, they used to wear accessories made from organic materials.
Expensive materials like gold, silver, copper and the precious stones like ruby, emerald and diamond were also popular, but these were limited to the upper class only. The middle class and poor people who could not afford them used to wear ornaments made from terracotta.
See Also: How To Look Fab With Limited Budget
The terracotta jewelry trend has come back with exclusive designs. The modern ornament designers have understood requirements of the contemporary women and have done the modifications in the tradition jewelry accordingly.
Though there have been some changes in the designs and colors of the terracotta necklace set, the best part is that the designers haven't touched their concept. As the real beauty of terracotta ornaments is their unique concept inspired by the traditional and tribal life, making changes in them will spoil the whole beauty.
Another feature of terracotta jewelry is that it is made from completely organic material. This makes them complete safe for the wearers who get an allergy from different materials and avoid wearing necklaces. These girls and women can boost their personality and appearance by wearing trendy yet elegant terracotta necklace sets.
Use of natural material and techniques make them completely safe for the environment as well. So when you feel that the jewelry is of no use, you can easily recycle them without affecting your surroundings.
If you are a real fashionista who loves to be the center of attraction with your unique dressing style and classy accessories, terracotta jewelry is the right choice for you. You can easily wear the terracotta necklace, earrings or rings with your kurti, saree or an even indo-western outfit like skirt-top.
The college girl can also become a trendsetter by teaming the terracotta jewelry with their casual outfits. There is a huge variety of accessories available in this material. So you won't face any difficulty in finding the right match for your requirements.
So, next time when you want to wear an ethnic outfit for a classy look, complement your outfit with the terracotta neck piece and earrings. You can explore the collection of trendy, affordable and chic jewelry in this category at Aavaranaa. The online women ethnic wear store brings you the best collection direct from the artists having expertise at making the best terracotta jewelry. You can easily find the traditional jewelry for parties, for a funky look, for office wear and for any other occasion where you want to flaunt your unique style statement.