If you are in London and you are looking for a great place full of adventure to spend your weekend with your family, the city is packed with amazing experiences and days out for families and kids.
London offers some of the best theme parks, palaces and castles, zoos, and other adventure-filled activities ideal for all ages and interests. The following are some of the best things that you can do with your children in London.
#1. Shake a leg @ Big Fish Little Fish
Big Fish Little Fish is a family-friendly, creative and exciting music and dance party for the post-rave generation of parents and kids. Even though it is themed around the early 90's rave culture, their events around London and at festival are thoroughly wholesome affairs.
Must Read: 10 Breathtaking Places to See Before You Die
Suitable for children of all ages, Big Fish Little Fish daytime gigs offers good music that the whole family can enjoy. Moreover, it is filled with interesting activities such as synthesizer workshops and hula hoop demonstrations.
#2. Pony ride across Richmond Park with Stag Lodge Stables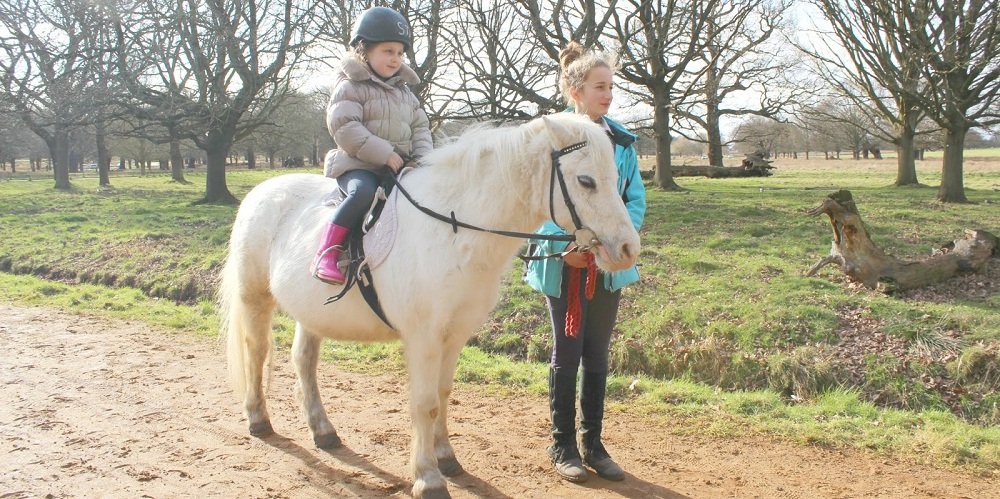 Ideal for all ages and abilities, Stag Lodge Stables offers lessons and hacks in the car-free environment of Richmond Park and Wimbledon Common. The Shetland pony sessions are hugely popular among young children (ages 3-6). It also includes a four-day holiday course. You can even book the place for birthday parties as well.
#3. Bounce around inside a work of art at The Idol soft play centre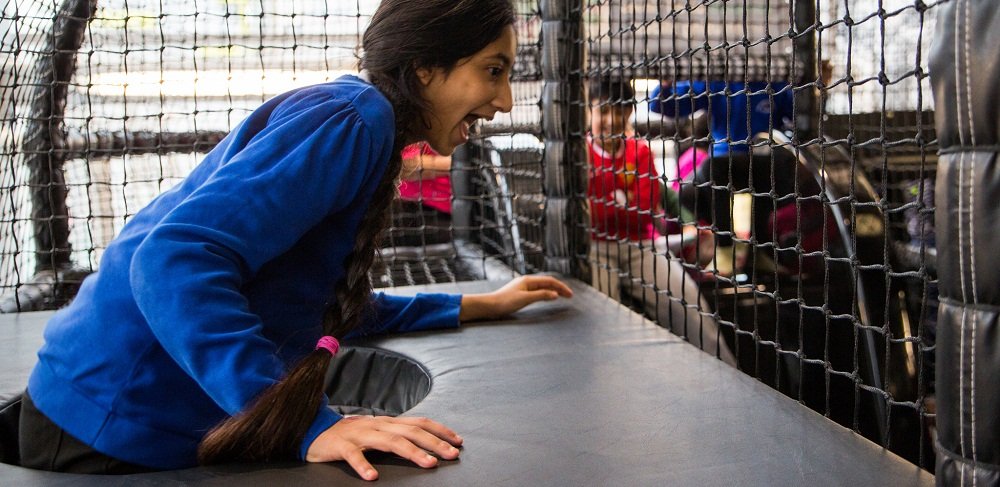 The Idol soft play centre is not like any other boring and gaudy indoor playgrounds that you've ever seen. Abbey Leisure Centre in Barking allows children to jump, roll, and slide around a work of art. Marvin Gaye Chetwynd, a Turner Prize nominee, created the incredible monochrome environment that stands in bold contrast to the traditional multi-coloured aesthetic of soft play areas. The eclectic and chaotic world of this unusual play centre was inspired by Greek mythology and science fiction.
Also See: Top Tourist Attractions in Paris
#4. Get beside the seaside at the Museum of Childhood
If you want to do something educational yet fun, you might want to check out The V&A Museum of Childhood, Bethnal Green. The place showcases the history of growing up in Britain for over 150 years. It is not all antique dolls in glass enclosure but children children and parents can enjoy hands-on exhibits and games.
Children can take part in various activity sessions, dress up in Victorian costume or theatrical attire. The museum also has a Punch and Judy puppet show booth which parents can control. There is also a sandpit where toddlers will have a great time running around.
#5. Woburn Safari Park
Woburn Safari Park is a wildlife park that is home to several exotic animals. Children can have a closer look at rhinos, giraffes, wolves, lions, sea lions, monkeys, etc. as you take a drive through the wild and vast habitats that is home to more than 1000 wild animals. Families can also take a foot safari. When you get tired, you can re-energised yourself at one of the many activity areas dotted around the park.
You May Like: 14 Tips for Solo Female Travelers – Women Are You Ready?
#6. Mersea Island
Visiting to Mersea Island offers a distinctive sense of adventure. The island is totally separated from the rest of rest of Essex during high tides. West Mersea is famous for its oyster farming. The eight mile square island offers a variety of simple pleasures to enjoy.
You and your family will have an amazing time relaxing on the beach, crabbing from the jetties, enjoying the dramatic skies and estuary landscape, and watching the activities at the boat-repair yards as you feast on fresh native oysters.
#7. Bekonscot Model Village
Bekonscot Model Village is a haven of miniatures – children are just the right height to appreciate its Lilliputian charms. Spread across one and a half acres, its 200 small buildings, 1,000 animals, 3,000 inhabitants and hundreds of tiny vehicles are a delight, with lots of visual jokes to enjoy. A model railway runs through the site over bridges and through stations, and there's also a ride on train that takes you around the site.
Also See: Top 12 Attractions, Activities, & Things To Do in Los Angeles
#8. Geocaching
When you blend outdoor activity with technology, you get Geocaching! Basically, geocaching is a high-tech treasure hunting. Treasure hunters use GPS devices to find hidden containers known as geocaches. Geocaches are hidden in various outdoor locations throughout the UK and all around the world. It is an ideal family activity that is filled with adventure.
The idea of a treasure hunt is enough to excite young children. On the other hand, older kids and teens can show off their skills and knowledge when it comes to using high-tech gadgets. You can even combine geocaching with cycling, trekking, and running.
Save