A warm and cozy fire looks too good to be ignored, especially during the harsh months of the winter. The inviting flames, the warmth and the place in front of the fireplace can only radiate positive energy when the temperature outside has gone well below the melting point of ice.
But alas! Everything that glitters may not always be gold.
A cozy fire may look good on the hindsight, but at the same time, it can cause severe health damage to you and your family unless you follow the precise ways of burning wood in the right way. The following tips can help.
Do not burn wet wood
Burn ONLY dry wood, in particular.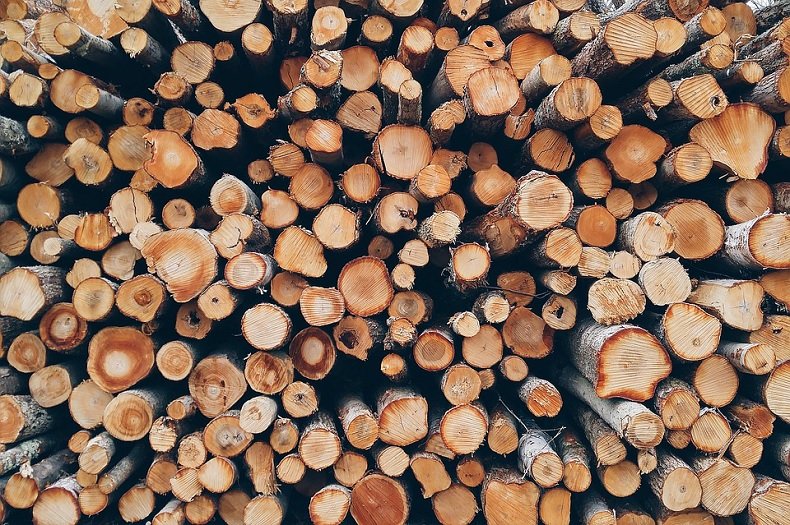 Image- Dry wood
Wet or unseasoned wood can create smokier fires because of the fire's initial attempt to burn off the moisture from the surface of the wood. This can hugely reduce the efficiency of the fire for bad.
The smoky exhaust will also move gradually up the flue channel leaving behind a whole lot of creosote, soot, and residue requiring a thorough professional chimney cleaning in the days that follow.
So avoid burning wet wood at all possible cost. Give "dry" a "try."
Say no to artificial logs in case you are using a woodstove for wood burning purposes
Do not ever use artificial logs in your woodstove. Artificial logs are meant to be used in fireplaces; not inside woodstoves in any possible manner. Experimentations will only do you more harm than good in the long run, as far as artificial log burning is concerned.
So limit the use of artificial logs to fireplaces (ONLY) and burn them as per manufacturer specifications.
Do not burn household wastes such as painted wood, plastic, etc. in your fireplace
Household wastes such as plastic cups, glasses, etc. can release toxic chemical substances whenever they are burned for any reason whatsoever.
Therefore, DO NOT use them as an alternative to wood for fire burning purposes.
Be careful with fire kindling
Always kindle fires with dry wood and paper kindling.
Do not ever try and get a woodstove fire going with an accelerant such as gasoline, kerosene, charcoal starter, propane torch, and other similar materials.
Respect your manufacturer's instructions
Always adhere to the manufacturer's instructions while operating a fireplace.
And don't forget to pay particular attention to the recommendations, flue size, clearances, and maintenance instructions (as specified by the manufacturer) to benefit more in the long run.
Do not sprinkle pesticide on your firewood
Stack your firewood at least twenty-five feet away from your house, and put them on pallets to ensure proper air flow. This can also help to reduce the risk of insect infestation for good.
And do not ever treat firewood with pesticides. Pesticide-treated firewood may release harmful substances into the air at the time of burning which, in turn, can have a severe impact on the health of an individual for bad. So avoid at all possible cost.
Ensure regular maintenance
Regular maintenance of your fireplace will ensure a longer life and an improved wood burning efficiency.
So follow these DIY tips to maintain your fireplace in the best possible shape:
Clean ash from your fireplace whenever it reaches the bottom of the grate. Too much ash buildup can impede airflow. So nip the problem in the bud itself to benefit in the long run.
Keep combustible materials such as drapes, carpets, etc. away from your fireplace when it's in operation.
Burn seasoned wood; not "green" wood to get the best possible results.
Burning hardwood is preferable over softwood, in general. It's also good for your fireplace maintenance, on the whole.
Give your fireplace and chimney a through professional cleaning at least once a year for maximum safety and efficiency.
Last but not the least, a worthy mention must go to "fire extinguishers," in particular. Always try and keep at least one fire extinguisher nearby for situations, just in case. Small things like that can even save a life when the circumstances call for the most. So never ignore these things for any reason whatsoever.
With that, we'll bring this to an end for now. Hope you had a good and productive read. Ciao!