Boots are popular and well known for their wide variety of styles and functionalities for centuries. Nowadays, boots are hitting the next level and serve not only its specific purposes. It's now a fashion staple.
In the fashion world, particularly in women, clothing such as dress, jeans and even trousers with boots are adorable combos. But of course, just like any fashion rules, wearing boots for style purposes have rules too. Otherwise, you will end up looking like a lost cowgirl or cowboy in mismatched items of clothing.
To avoid it from happening, here are some tips you can adhere to amp up your booty fashion the right way.
1. Stripe Dress with Boots
Try something new with ankle boots with a colorful or stripe detail. A denim jacket, ivory ankle boots, and a striped dress with hoop earrings are the excellent combos if you want a to channel a 90s look with a modern twist.
2. Skirt with Boots
Ankle boots are very compatible with skirts. When wearing a skirt, pair it with a pair of ankle boots. See to it that its length falls at the mid-thigh or above your knee to make trim and create a silhouette of slim legs.
3. Tucking in
Tucking the pants into the ankle boots can create an illusion of long, slim leg line. Some jeans don't fit well with the ankle boots, so it doesn't work well with the outfit. The best way for this is to choose a long pair of leggings that will suit the boots.
4. Socks and Boots with Bare Legs
In wearing socks with exposed legs, you must keep the hemline of your dress or skirt above the knee. Anything longer can create a cut off line in the leg that makes it look short.
Also, keep in mind that wearing socks must be kept minimal. You don't want them to stand out from your legs as possible. Sometimes having a lighter skin worn with a dark sock can create a weird look proportion.
Must Read: A Stylist's Guide on What to Wear on Race Day
5. Cropped Pants with Boots
Most people are claiming "Cropped pants paired with low ankle boots will make you look dowdy because it breaks up your silhouette." However, as fashion gets freer and edgier, it is normal to see women wearing cropped pants paired with cool boots.
If you think this style fits you well, there is no reason for you to be shy. In fact, you can play with different colors and accessories for you to achieve the flattering look.
6. Cuff Jeans with Boots
Double cuffed or rolled jeans are cool with booties. Letting your ankle show a little bit is a key to have a slimmer look and cuffing your jeans is one way of creating this gap between your jeans and your boots.
You can try a pair of skinny jeans because a wider-legged or straight-legged jeans make your leg line shorten when rolled.
7. Capri Pants with Boots
Same as cropped pants, the capri pants paired with ankle boots also have a fabulous look, especially when a military look and rocky chick fashion hits the trend. The only difference between the cropped and a capri pants is their flare and length cut.
The capri pants have a flare and only end in mid-calf, while the cropped pants are more extended and just end above your ankle. Try a simple pairing, and you must avoid an overwhelming look. Finish your rocky outfit with a couple of nice accessories.
Also See: 5 Things to Avoid in the Fashion Industry
8. Dress, Jacket, and Boots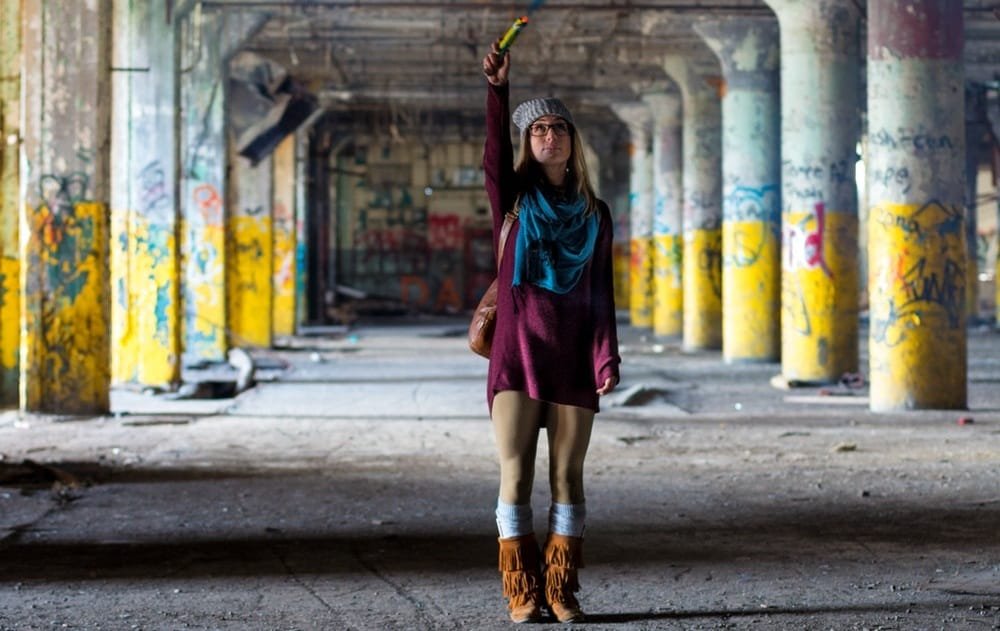 Boots and a dress combination is a fun and a unique choice. Pairing the summery dress with jacket and military-style boots will give an interesting harmony for an overall outfit.
9. Monochrome
A monochromatic appearance is an excellent way to wear a tall ankle boot. Homogeneous colors such as gray tights with gray boots, brown with brown, or mustard color paired with light brown boots are not bad ideas at all.
You can also try some fun and playful color top to balance the monochromatic color in the bottom.
Takeaway
Boots became a fashion staple because of its classic, natural design, and its versatility. This fashion footwear keeps hitting every year's trend and always brings a new twist. There are several styles of booties, and it is better to know and examine each style to recognize which boot can be suitable for an outfit that will give you the desired great look.
Author Bio: Kobe Parker is a writer, a dog lover and a fashion enthusiast. He loves to write about best fashion trends in the industry today. In his free time, Kobe visits sites such as Seed Heritage and finds an excellent reference in his writing. Every morning, Kobe also takes Max – his dog, to go jogging with him.