No matter how old you get, the first date will always be a sweet, but a little bit traumatic experience. First impression is always important, especially when you have to meet with your crush. Having a lot of expectations can make anyone nervous, because we always try to show ourselves in our best light. This applies to both men and women, but we'll have to admit that girls pay more attention to their outfits.
In order to find out what the best possible look for a first date is, we consulted the experts – men. So, if you want to learn how to "dress to impress", follow these simple tips.
Guided By The Occasion
First rule: consider the time and place of your date. If you know in advance where you are going to go, check the place out on the internet or ask around about it, so you know whether to opt for a casual or fancy combination. If you haven't agreed on the venue in advance, you could always decide based on the meeting time.
You might be surprised, but according to men, the best combination for a casual, daytime date is t-shirt and jeans (the model shouldn't be too tight or too trendy with many patches or details) combined with some jacket or a cardigan (depending on the season). Instead of heels, pick flats, sneakers or ballet shoes.
For a romantic evening date it would be good to dress up. You can choose tight jeans or pants that show your figure and combine them with a loose blouse, or some cute top with a blazer over it. Use accessories to improve your look and reveal a little bit of your personality. If you want to leave him breathless, you can't go wrong with the little black dress and some simple jewelry. In fact, pick any one of your sexy yet chic dresses that fit you good and let your curves do the talking. It doesn't matter if you choose to wear pants or a dress, heels are – unanimously – a must.

If the occasion is something in between – an evening, but casual date (which is the most common situation, like going for a drink in a bar), your outfit should also be between casual and stylish. Most men would agree that the business look is hot, so don't freak out if you don't have the time to change after work. Keep your shirt and pencil skirt, but let your hair down, add a bold lipstick, and you're ready to go.
Be Yourself
The most important thing is to feel comfortable and natural in the clothes you are wearing. If you feel good, you will look good, and knowing that you rock will boost your self-confidence, which is the most appealing accessory you can have. So don't wear anything you can't walk or sit in. The best outfit is the one that fits your figure perfectly and looks like it didn't require a lot of effort.
Less Is More
Surprisingly, miniskirts and tops are not on the men's list of favorites. This, or similar "minimalistic" combinations reveal too much and leave no room for imagination. Also, you don't have to button up from head to toe, but instead find a perfect balance, and show just one of your trumps – like a preview of what is about to come. For example, if you have great legs choose a short skirt or shorts, and combine it with something that has a little bit more fabric; or, if you decide to wear something backless or with a big décolletage, combine it with pants or a long skirt.
All Inclusive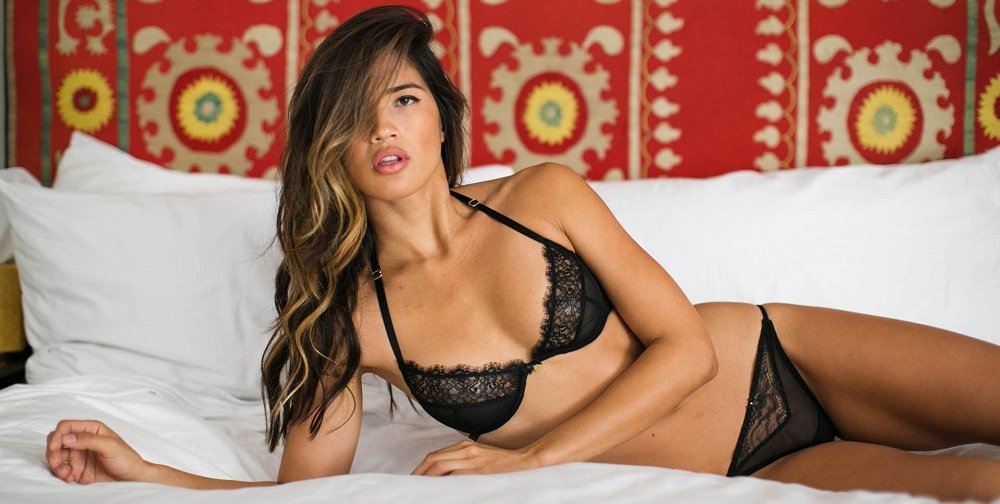 You shouldn't pay attention to your clothes only, but also what is underneath it. Even if it is just a first date, wear nice and sexy lingerie. It doesn't mean you'll go immediately to the third base, but nice underwear will make you feel sexier and more feminine even in casual outfit. So, leave your cotton granny pants for a movie night with your girlfriends, and pick something with lace (besides, you never know how good a date can be).
According to men who participated in this poll, the right outfit for a first date should be cute, stylish and sexy, but not too sexy. Natural and minimalistic is always the best way to go. So, avoid too much makeup, but don't forget to put on a lipstick and a nice perfume. Whatever you do, it shouldn't look like you're trying too hard. Just be confident about yourself and smile. This will guarantee the great first impression and ensure you a second date.
Save