It is a commonly observed fact that feminism has always been a controversial word that can stir up strong and polarizing reactions from men and women. But nowadays, it has been propelled in a new direction from an improbable font- fashion. In this context, it is interesting to note that the designers have employed slogans from various punk rock movements to design a lot of feminist clothing. For instance, a New York street-wear brand has recently garnered a lot of attention in the world of feminists. It is designing apparels with slogans that best reciprocate the notion of feminism. On the other hand, displaying feminist influenced designs are becoming increasingly popular along with various words that articulate the very spirit of a feminist. Joggers nowadays sport slogans that best describes that fashion are slowly inspiring feminism.
In the age of social media and online shopping, it is essential for the fashion and street-wear brands to stand out in the crowd. In this context, it is important to note that ugliness and unconventionality are cool which further helps a fashion brand to attract and retain consumers. On the other hand, fashion for women in this age of the internet is becoming more and more subversive. Furthermore, it is becoming more diverse which enables it to facilitate an opportunity for self-expression of the modern day women population.
Today, new fashion best depicts the progress that society has made towards female empowerment. In other words, fashion nowadays shows that females can express themselves freely with their trendy street-wear outfits.
Modern Street-Wear Helps To Defy The Male Gaze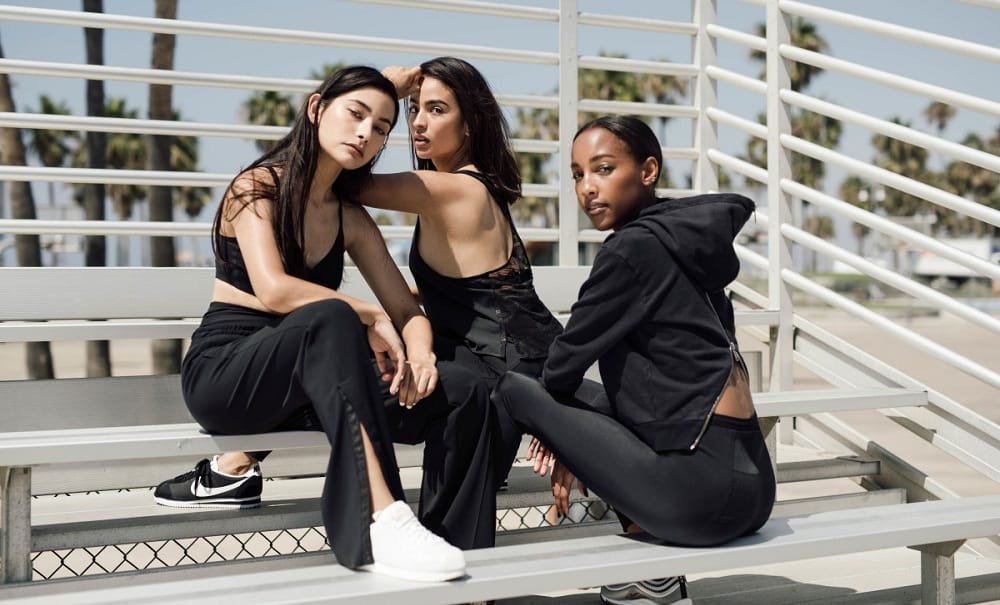 Clothes have always been a tool of self-expression and freedom. The current street-wear brands thrive on this statement. Interestingly, the modern street-wear brands are designing clothes for women in such a way that it depicts those women are no longer dressing themselves to please a man. In simpler words, it can be said that male gaze is no longer dictating the wardrobe choices of a modern woman. In this context, it is interesting to note that designers like DemnaGvasalia are best describing how feminism can be depicted through clothing. They are designing women apparels that scream of rebellion and modernity which best epitomizes the free female spirit.
Must Read: 5 Fashion Lessons To Learn From Professional Models' Off-Duty Looks
Feminist Ideas Inspired By Modern Street-Wear Brands
It is important to note that various street-wear brands are designing their apparels with multiple types of slogans that can awaken the feminism spirit in any girl. These designers with revolutionary apparel designs are slowly invading the marketplace of high street fashion. It can also be noted in this context while designing these types of apparels; the brands always keep in mind the status of women in the society in which they are operating. With their unique designs, they are directly appealing to the minds of their female customers. They are making them believe that women quality and empowerment are essential for the betterment of society.
In many developing countries, these types of women apparels have played a crucial role in ensuring women empowerment. A modern woman needs the sense of freedom while dressing and these types of outfit best describe that notion.
Feminist Clothing Depicts Strength
Girls who buy street-wear apparel that scream of feminism no longer want to be a part of the traditional society. They want their views to be heard with equal importance. In a way, fashion has been able to make sure that a woman can express herself freely without fearing the male gaze.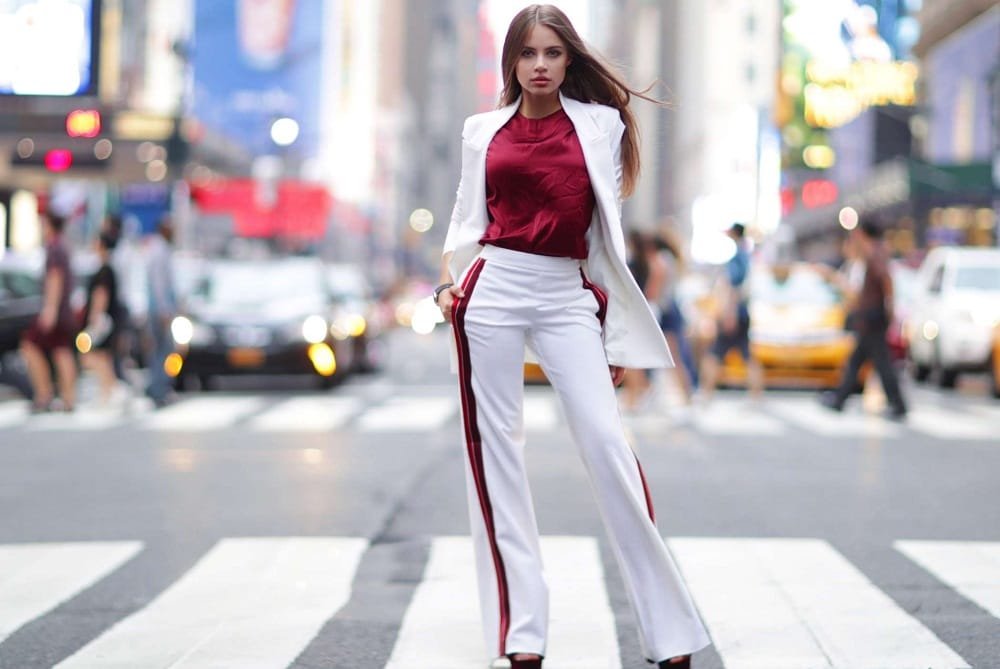 It is also interesting to note that unlike the previous ways to raise the awareness levels of female population, fashion can reach a considerable amount of community within a short time span. The designers aim to expose girls to feminism so that its core message would always remain even when the outfit is out of trend and style.
Celebrity Endorsements And Feminism In Case Of Street-Wear Fashion
The street-wear brands by now have realized that to make their apparels accessible, they have to opt for a celebrity endorsement. This is the reason that a majority of them are now associated with various celebrities so that their products can be made accessible. For instance, Rihanna once wore a feminist t-shirt to the 2017 Women's March in January. This depicts that street-wear fashion is slowly gaining the foothold among the likes of big celebs too. It not only helps a street-wear brand to popularize its product, but it also helps the cause of feminism to a great extent. In other words, it helps a woman to dress in such a manner that it defies all the odds of the society. This has also contributed to shed the considerable amount of light on the context of women empowerment.
Out of many fashion trends for women, feminist clothing is steadily occupying greater heights. It is so because, with the help of feminine dress, girls nowadays can express themselves in such a manner that they can defy that odd male gaze. Besides that, a majority of these apparels are classy and comfortable. Apart from being comfortable and chic, they are versatile pieces of garments too. This is the reason that female clothing and feminism are going hand in hand despite various traditional odds that stand in their way. These types of apparels also help a woman to effectively eliminate all sorts of hardships they face in daily lives.