Every year, thousands of students go abroad to fulfil their dream of getting a foreign education. For students, the most preferred countries for studying abroad are Australia, UK, USA and Canada. It goes without saying that living in a new country can be quite a daunting task. If you have gotten yourself enrolled in a foreign university, and are getting nervous about spending time in a foreign country, fret not! We give you some do's and don'ts that will make your life easier.
1. Communication
Do's
A new country means a new beginning. Do not expect people to come to you and initiate a conversation. Whether at the cafeteria or in a class, try to start a conversation with the friendliest face you see. Trust us; it won't take you much time to make new friends.
Don'ts
You might feel lonely initially, but don't plug in those earphones or start reading one of your favourite books at the expense of ignoring others in the room. Maintaining distance will only make things difficult for you.
Even if you find someone different or weird, don't start gossiping about them with someone else. As the saying goes, 'what Susie talks about Sally, says more of Susie than of Sally'.
2. Studies
Do's
Initially, you need to make a reputation for yourself in front of your professors. Attend all classes and ask as many questions as you can to make a favourable impression.
Don'ts
For the first few months of college, don't bunk any classes. Though it's in every student's DNA to skip classes, try avoiding this common practice. After all, you don't want your professor to have no clue that you exist.
3. Language
Do's
Try to speak as much English as you can. In most cases, English might be the only language you can use to converse with others. Even if you are having difficulties in understanding the accent of the native people, don't worry! Though it will take time, soon you will be able to understand it.
Don'ts
Do not try to fake an accent in front of others. Even if they find your accent different or weird, you are likely to either make a fool of yourself or, worse, offend someone.
4. Hang Out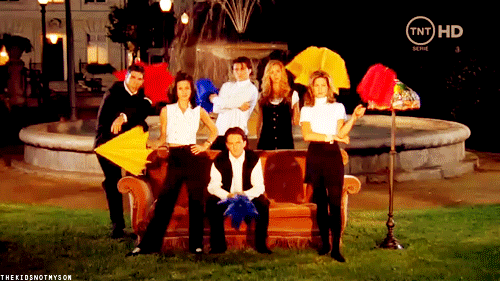 Do's
College life means party time! Try to go to as many parties, movies and hang outs with your college friends. Not only will this make your college experience much more fun, but you will also be able to make new friends who can be your home away from home.
Don'ts
Not all your friends can be good company. Do not get involved in substance abuse that may get you kicked out of college, or worse, destroy your career.
5. Dressing
Do's
Go for shopping and upgrade your wardrobe a little bit. Try to look your best on the first day of college. As the saying goes, your first impression is certain to be the last impression. As such, it's imperative that you dress to impress.
Don'ts
Do not change your dress sense in order to get socially accepted. I'm sure you will get tempted to copy some other person's style, but it's important that you stop right there! Your clothes depict who you are. If you prefer T-shirts over dresses, that's perfectly fine. Don't try to be someone you're not.
If you too are planning to study abroad, then it's important for you to use these dos and don'ts as a guide. After all, you need to be fully prepared before you start a new life in a new country!