More than just being a device to connect people, phones have now started becoming our personal assistants. Now, considering Android phones are being used on a majority note, we have got no shortage of efficiency-enhancing options in it. It might be impressive to see how the phone can perform so many actions at once. It can, eventually, become unstable. To prevent that, having a list of innovative apps to empower your assistant and help it work out its potential to the fullest is vital.
Unlike other mobile platforms, you can find options to customize and control the UI to suit your needs and in order to handle that, luckily, you don't have to be a geek. Let us take a look a few apps that could make your phone work top notch.
1. SetCPU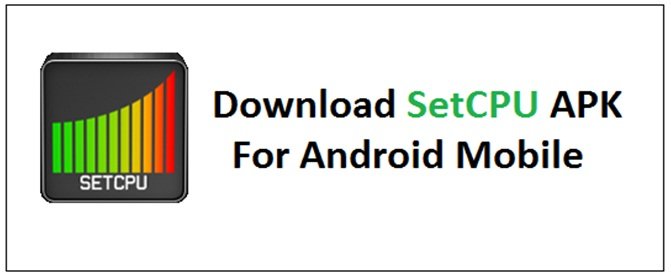 Just as the name says, the app tweaks your phone's processor and boosts the performance of the CPU. With this app on your side, you can always bring up new experiments with overclocking your old phone. One most notable aspect of this application is its ability to underclock the settings of the processor. This, in turn, can save battery life. However, a slight decrease of performance can be seen in some high-end apps but considering the overall performance, this shouldn't be an issue.
Must Read: 8 Android Shortcuts That Will Make Your Life Easy
2. Snap Swipe Drawer
Android's home screen and the number of widgets can simply have the list of exact features that will never be utilized. Just so you know, widgets are similar to live windows into your apps. This can make so many vital actions in your phone easier. With Snap Swipe Drawer, you can liberate these widgets from the home screen especially. With that, you can access them from anywhere in the system.
This app creates a notification drawer kind at the top of your phone and you can find your widgets right there instead of alerts. Just as in your home screen, you can include as many widgets as you wish and use it. A lot more customization options are available that you can find once you download the app.
Also See: 10 Best Android Apps for Planning Your Budget
3. ROM Manager
ROM Manager is yet another brilliant efficiency enhancing app for android that allows you to add or remove a variety of operating systems just to improve the performance mostly. On the other hand, you can add more and more features to your device. In fact, the app offers an appreciable User Interface that can be of great help in managing your ROMs. This, in turn, adds new customized ROMs and mods on a periodic note. This allows you to meet new features of your device, unleashing the best of its potential every now and then. The best part comes when the OTA updates helps you to install your favorite ROMs whenever you wish.
Related: 10 App Ideas That We Never Thought Would Work
4. CPU Tuner
CPU Tuner is one of the most preferred apps to enhance the efficiency of any android device. This keeps its work limited to increasing the phone's processor and battery performance equally. However, creating custom profiles and holding a set of preset ones can be done with this simple app designed with the sole purpose of improving the performance.
These apps might be of great help to your device if you wish to see what your phone is actually capable of. Although, there are a few apps in the list that expects the phone to be a rooted device. The best part is that all these apps are free. If you wish to go for some more simple apps, Clip Layer, Fingerprint Gestures, Taskbar and Action Launcher can be of better choice too. Hope you find your favorite app soon!
Author Bio: Sejal Parmar is an Android Geek and she loves exploring apps. She blogs about Android Apps & Games at NoxAppPlayer.com.